Peach Pi launches industry collaboration advisory forum | Insurance Business UK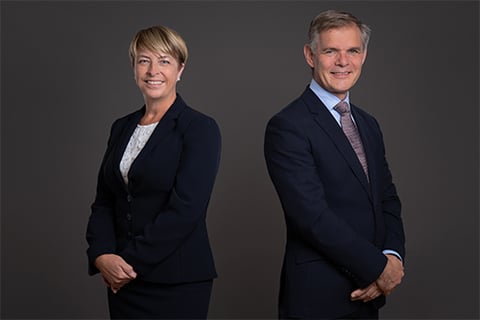 Earlier this October the new commercial insurance brand Peach Pi was launched with the ambition of working with likeminded insurance professionals to co-create products that will meet the needs of community professionals. In line with this commitment, Peach Pi has announced its creation of an advisory forum which will see thought leaders from a cross-section of the intermediary market consider the industry's role in the recovery of micro and small businesses.
Read more: New insurance brand Peach Pi launches
Peach Pi has secured the patronage of seven leading figures on its advisory forum: Andy Tedstone, CEO of Cobra Network; Brendan McCafferty, CEO of Brightside Group; David Ross VP of CII Local Institutes and NED; Kevin Hancock MD of Yutree Insurance and chair of the CII's Society of Insurance Broking; Louise Birritteri, CEO & founder of Pikl; Lucy Hodgson, director at Eastwood Insurance Brokers and Sam White, CEO at Freedom Services Group.
These seven advisory forum members joined Peach Pi MD Paul Coleman (pictured above, right), COO Lisa Banks and head of distribution Allison Hughes (pictured above, left) for its inaugural session, which examined the "increasingly widening gap between the evolving needs of the insurance consumer and the way protection is currently provided by the industry," in addition to exploring the changes required to mind the gap.
Discussing the forum, Hughes said that the Peach Pi team was delighted to have the chance to discuss the issues which will have a profound impact on small businesses and the insurance industry with individuals from such a diverse array of organisations.
"The hugely challenging business operating environment thrown up by the pandemic in recent months has highlighted the deepening cracks in relationships - between both the insurance consumer and intermediaries and within the industry itself," Hughes said. "In order for this tri-partite relationship to not just survive, but thrive and excel, a number of fundamental relationship issues need to be addressed."
Collaboration is the key to this, she said, and the industry needs to re-ignite its more traditional values of partnerships and long-term relationships, and deliver these in an innovative way designed for a modern environment. The first forum revealed several thought-provoking lines of thinking which will be developed going forward.
Coleman noted that while Peach Pi, which has its roots in the pharmacy sector, might be a new brand in the market it is by no means a start-up. The close working relationships with community pharmacies which the business has built during the pandemic have reinforced its understanding of the need for collaborative insurance solutions, he said, and the need for these to be both relevant and agile.
"We are delighted to be in conversation with a group of thought leaders who are also passionate about rebuilding trust," he said, "and placing relationships back at the heart of the insurance business."