Security threats rising, but are SMEs prepared? | Insurance Business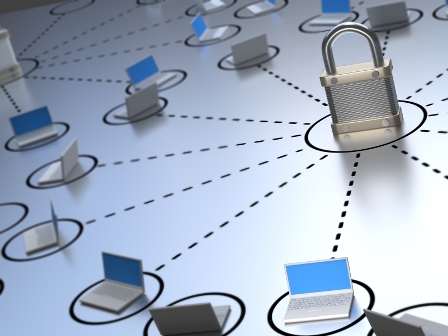 SME businesses are underprepared for the growing security threats they face – from terrorism to cyber-attacks – despite a widespread understanding that threat levels are increasing.
The Borough Market terror attack in June left many small businesses in the area struggling as they were forced to temporarily close and saw reduced traffic in the wake of the event. Yet 43% of UK SMEs have no contingency plans for a crisis or don't know what those plans are, according to a new report commissioned by
Arthur J. Gallagher
.
Just 30% of small businesses have insurance in place that would respond to a security crisis such as terrorism, cyber extortion, sabotage, product tampering or emergency repatriation, and a further 40% do not know whether they have cover or not, the research conducted by YouGov found.
"If you look at a lot of interviews following [the Borough Market attack]… there are some small businesses there that are extremely stressed as a result of their lack of insurance or lack of knowledge of insurance," Paul Bassett, managing director of Gallagher's crisis management practice, told Insurance Business.
Some media coverage in the aftermath of the attack claimed that there are very few solutions on the market for small businesses – ignoring the coverage that is available – which Basset said is not helpful.
"There's an example that after a major attack that affected lots of small businesses – bars, market traders, restaurant owners – even a major publication… says there are limited solutions available. That's not as accurate as it could be. It proves the education point in my mind," he explained.
A clear gap in perception among SMEs emerged from the findings, with more than two thirds stating that they believe themselves to be resilient and well-equipped to deal with a security crisis, despite their planning and insurance protection levels showing otherwise.
"If you're running a small business, insurance is not going to be at the top of your list of concerns throughout the year. You may or may not have much interaction with a broker, because you might actually deal directly with underwriters, and therefore I think we've somehow got to work out how we improve and communicate better with the SME end client," Basset commented.
With that in mind, there is a need for brokers to educate and share solutions with their clients, while also making them aware of the cost-effective offerings available, both in terms of risk management and risk transfer, Bassett said.
While brokers are pushed to drive efficiency, particularly at the smaller end of the SME market, advances in technology mean that, today, brokers can easily share information with clients – which they should in turn use to inform themselves.
"It's about educating the client, but it's also about them finding the time to do the work in what's already a very busy day for them," Bassett noted.
Ultimately, while a policy can't help preserve life, a combination of good risk management and the support of insurance coverage can help businesses to survive.
"Being prepared and knowing how to react in that situation is a primary [element] in how to preserve life, but then you need to have the financial indemnity from a basic insurance policy that responds appropriately," Bassett concluded.
Related stories:
Minister to summon insurers with pending payouts for Borough Market traders
Are SMEs underinsured when it comes to professional indemnity?