Small fleet risks being transformed by technology, says Zurich | Insurance Business UK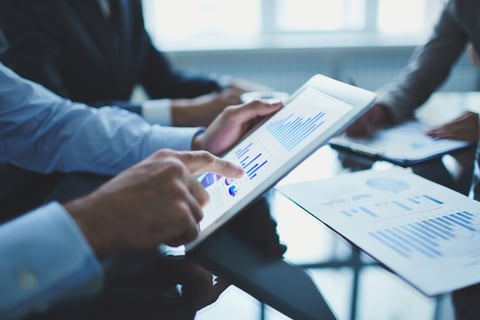 Technology is driving change within the motor space at a phenomenal rate, providing new ways for fleet owners to improve efficiency and risk management.
As a result, both brokers and insurers must work on keeping ahead of the curve when it comes to how SME clients can utilise the emerging offerings, according to
Zurich
.
"The technology that's coming through now is ramping up all the time, to the point that it's a real possibility that
driverless cars
could be on our roads in the next five years," Nick Blacknell, motor VM & engineering manager at the insurer, told
Insurance Business
.
"We are in truly exciting times, but there is also a huge amount of technology that we've all got to get to grips with, so that we can understand how we insure these risks and the impact that they will have on the market," continued Blacknell.
Early motor technologies, such as anti-lock braking systems and traction control, have now evolved into more advanced offerings such as parking sensors and collision avoidance systems, all of which are contributing to a continued reduction in accidents.
For small fleet owners, technology is transforming the way that they are able to manage risk, even with a small budget – and
telematics
is leading the way.
"Telematics systems for fleets are now relatively inexpensive. Businesses can purchase a telematics system at a minimal cost, which will allow the fleet owner to track their vehicles at any time of the day or night from a mobile phone," commented Blacknell.
"These systems mean that fleet owners know how their vehicles are being driven – whether a vehicle is being subjected to heavy braking, acceleration or high-speed manoeuvres, for example – and when drivers know they have this system on board, it has an effect on the way they behave behind the wheel."
In addition to telematics systems, fleet owners should also provide regular driver training, and consider using tools such as driver excesses, accident logbooks and dashcams to ensure that good driving behaviour is incentivised.
With a telematics system in place, fleet owners have a comprehensive amount of data at their fingertips, which they should use to guide future decision-making.
"Fleet owners should be using the data gained from past experiences to determine things such as how user-friendly their vehicles are to drive and operate, how any installed safety equipment might be reducing accident rates, and what types of vehicle they should purchase in the future. Acting on the data that you obtain from these systems is incredibly important," Blacknell said.
It's clear that there are a range of solutions which can help SME clients manage their small fleet risk; what's left is for brokers and insurers to stay on top of it all.
"With the speed at which new technology is now coming through on to vehicles, we all just have to be open to them and the impact that they may have," Blacknell added.
Zurich's Small Fleet product is available online via
ZTrade
, making it quick and easy for brokers to service their customers' small fleet risks.
Related stories:
Are value-added services the answer for SME clients?
Brexit, technology fuelling changes in construction industry, says Zurich