Uncertainty over Brexit severely impacts UK-EU trade – report | Insurance Business UK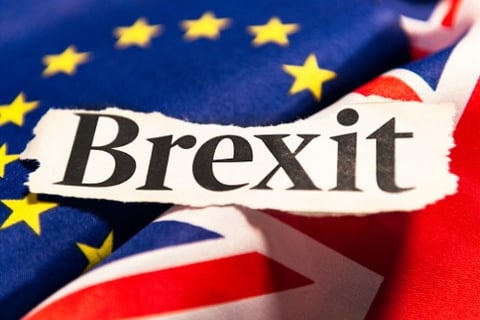 The UK's trade with the EU has declined at twice the rate as the rest of the world – and Brexit is a primary factor in this decline, a new report from trade credit insurer Atradius has found.
Atradius's new report, entitled "Brexit disrupts UK-EU trade," noted that UK international trade saw a 14.3% year-over-year drop in March 2021, with a near-equal contribution of EU and non-EU trade. During the same period, exports dropped 17.4% year-over-year compared to an 11.6% drop in imports. But comparing trade levels from the past 12 months to those in 2018 shows the longer-term difference in trade levels is more protracted, Atradius found. Over that period, trade between the UK and non-EU countries fell 9.1%, while UK-EU trade went down 18.9%.
While demand in the last year was severely affected by the pandemic, Atradius suggested in its report that the higher magnitude of long-term UK-EU trade contraction implies that uncertainty over Brexit has played a "significant role" in the decline. To drive this notion, the firm points to data from 2018 which shows a slowdown of trade growth, followed by a largely flat 2019. It also stated that trade gains between the UK and EU made since 2016 were all but "wiped out" in 2020 in the run-up to the end of the transition period, adding that the uncertainty had a bigger effect in reducing trade than actually changing the trade regime itself.
Total trade growth in Q1 2021 began to slowly recover from a low of -17.1% in January as base effects came into play and confidence improved, the report said. But Q1 2021 is also the same quarter on record where the value of imports from outside the EU exceeded those from within the EU. Non-EU imports comprise 51.1% of the UK's total imports after UK-EU imports declined five percentage points since early 2018.
"UK trade is facing an unprecedented mix of challenges with the global health crisis and associated lockdowns causing demand at home and abroad to plummet. This came at a time of rising uncertainty surrounding the future trade relationship with the EU," said Atradius head of UK commercial James Burgess. "The current iteration of the trade agreement has offered optimism for the 2021 outlook although there are still barriers to overcome in the form of customs bureaucracy and regulatory uncertainty."
Although the future of trade remains uncertain for the UK, Burgess commented that what is certain is that the global trade environment has changed, and will continue to do so.
"Businesses must future-proof their operations by proactively monitoring for new, ever-changing risks with an agile and robust response," he said. "Despite the ensuing uncertainty, opportunities for growth are arising across global markets. To seize these, businesses must equip themselves with a comprehensive trade strategy that protects them from the risks no matter what the future holds."