Aon claims head: There's too much of a race to be "cool" | Insurance Business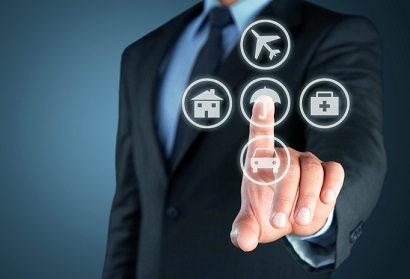 The insurance industry should be wary of the rush to invest in insurtechs, which could lead to a point of oversaturation,
Aon
's head of claims has warned.
While many consider insurtechs to be revolutionising parts of the industry, much of what they are doing is, in fact, evolution, according to Neil Harrison, who heads up claims globally for the broker.
"As an industry, we are innovative and disruptive by our very nature… We are not still in existence because we haven't changed and evolved," Harrison said at the Uniglobal annual claims management conference in Hungary yesterday.
"Not everything that's innovative comes from a start-up, and a lot of the innovation that you see from start-ups uses intellectual property from our organisations... I don't think we should lose sight of that," he continued.
While a lot of the disruption and so-called 'innovative thinking' currently in the industry is "cool and interesting," Harrison stressed that it must be questioned whether all of it is valuable to the customer, and ultimately sustainable.
"If not, it's a fad," he said. "And if we look back in our industry, and many others, there have been many cool things that didn't really go very far. So, everything that [Aon does] in the disruption space, internally and with partners, we think about in that context."
The rush to invest in insurtechs, which is seeing private equity firms and established insurance players pump millions into new ventures, may end up having adverse consequences, according to the claims head.
"If we are not careful, as an industry there will be so much insurtech it will become like insurance capital – it's oversubscribed, there's too much of it, we won't need it," he said. "We'll invest dollars, intellectual capital and intellectual property in chasing rainbows."
The industry should not undervalue the fact that it has largely paved the way for the insurtechs that are now coming through – and crucially, shouldn't focus so much on winning the tech race that it forgets its essential purpose.
"I think a lot of the talk about disruption is pitched as if its absolute revolution, but really it's evolution. Its incremental change, in many ways, to the business processes we already have. We are not changing the fundamentals of the industry," Harrison said. "Sometimes we lose sight of that – we get a little too focused on the technology, and a little too focused on being cool, but our customers fundamentally buy from us because they want to take risk and offload it in a way that doesn't give them volatility."
Related stories:
The company bringing Silicon Valley to insurance – and giving away its profits
From Netflix to insurance: the latest big thing in tech