Applied Systems reveals the eight key technology adoption trends among UK brokers | Insurance Business UK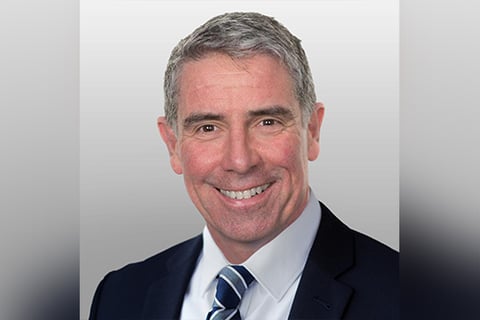 To understand where you need to be, it is essential to first know where you are. The fact that the insurance industry needs to embrace digital solutions and revolutionise its ways of doing business has been widely understood for several years and now, with the onset of the COVID-19 crisis, it simply cannot be ignored. The question remains, however, how far has the industry already progressed when it comes to technology adoption, and how far has it left to go?
Find out more: Learn everything you need to know about Applied Systems here
This question is at the root of Applied System's 5th 'Annual Applied Digital Broker Survey' which collated the views and experiences of 700 independent brokers across the UK, Ireland, Canada and the US. As Andy Fairchild (pictured), CEO of Applied Systems Europe noted at the recent Applied Net Europe event on 'Our Digital Path Forward', brokers are key to how the business is enacting its strategy to take market share in the UK and Ireland, and their technology journey is at the heart of this strategy.
The first of the eight key insights from this technology adoption survey found that "the timeframe for brokers to advance their digital strategies is sooner than later." Brokers of every size are focused on advancing their strategies with 93% prioritising this within the next one to five years. Larger brokers were discovered to be more likely to have a digital strategy and, in the UK, 100% of large and enterprise brokers (£10 million to £25 million+ revenue) and 88% of medium brokers (£5 million - £9.9 million revenue) currently have one.
The second finding was that 95% of brokers across all geographies use a management system and that this foundational technology continues to be the cornerstone of the broker. Year on year, management system adoption among UK brokers remained strong at 88%, compared to 77% in 2019 and, in the UK, the rate of this adoption remains high even among the smaller (< £1.25 million and £1.25 million - £2.49 million revenue) brokers.
The third trend noted that the adoption of front-office automation tools to manage sales and marketing activities remains low. Globally, 79% of brokers do not use a stand-alone CRM and/or sales automation applications. In the UK, Ireland and Canada, the widest adoption of marketing automation technology is among mid-to-large businesses but it should be noted that large enterprise brokers (£25+ million revenue) in these areas indicate they are not adopting these applications.
"With so few brokers taking advantage of sales and marketing automation tools, the door of opportunity is wide open," Applied Systems noted. "In a world where people are more connected than ever with seemingly infinite access to information, breaking through the clutter is challenging for businesses.
"Communicating with customers only when it's time to renew or upsell not only leaves a bad impression, it can result in lost business. Proactively communicating on a regular basis with helpful news or information engages customers and prospects, which keeps the brand top of mind and elevates the broker's role as a trusted advisor."
Read more: Andy Fairchild on what the future holds for Applied Systems
The insurance ecosystem is more connected, but, given the benefit that this connectivity brings to both brokers and insurers, there is more room to grow, as outlined in the fourth trend. Within the UK, adoption of personal and commercial lines download services stands at 61% and 60% respectively while, in Ireland, this rate is much lower at 21% and 17% respectively.
"Independent brokers and insurers must be in-step with each other at every stage of the insurance lifecycle to ensure policyholders get the best advice, coverage and service," Applied Systems noted. "Broker-insurer connectivity increases ease of doing business across the insurance lifecycle, ultimately saving hours of time and creating more profitable premium opportunities."
Meanwhile, the report also found that the cloud is brokers' go-to choice for hosting their software and UK brokers have the highest adoption rate at 75% (compared with 71% across all geographies). In all surveyed regions except Ireland, small to mid-sized brokers were found to prefer cloud hosting.
The sixth trend of the report highlighted that the misconceptions around the utilisation of data analytics software are beginning to dissipate. While the global adoption of this software is lower compared to other tools, 29% of brokers now utilise its services, which is a 26% increase from 2019.
"Unsurprisingly," it was noted, "larger revenue brokers (> £25 million+) have the highest adoption rates in all geographies except Ireland, with 52% (US), 55% (Canada), 100% (UK) and 0% (Ireland). This result is most likely due to larger organisations having more technology, business development and data analyst resources in-house to manage these types of applications."
In the seventh trend, it was found that the global adoption of self-service portals has increased by 50% year on year with 33% of brokers now using these portals. Similarly, the adoption of client mobile apps also increased 50% year on year to 27% across all regions, with the UK seeing a massive 200% increase year on year.
Last but not least, Applied Systems answered the crucial question of how the digital technology adoption rate has changed among independent brokers and revealed that this has increased marginally by 2% across all geographies, hitting an average of 44%. The UK scored highest at 45%, followed by the US and Canada at 44% and Ireland at 30%.
"Given such little change in the score year on year," Applied Systems noted, "it reveals that brokers still have a long way to go in terms of digital technology adoption and realising the opportunities it provides to serve and support customers, especially in the new normal brought on by the COVID-19 pandemic.
"[It is] important to note, digital brokers experience greater monetary return. Overall, brokers that completely transform to a digital business model experience 158% higher revenue per employee than those that do not. When brokers are focused on selling and serving customers rather than performing manual tasks, they deliver better customer experience driving increased retention and business growth."
You can find out more about the support and services offered by Applied Systems here.