Aventus in £2.6 million funding raise | Insurance Business UK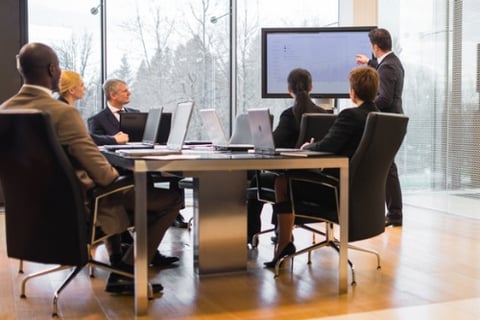 London-based insurtech Aventus now has £2.6 million to spend on scaling up the business after closing an investment round led by Outward VC and Notion Capital.
"We believe insurance, like other areas of fintech, is shifting from 'build vs buy' to an operating system approach," stated Outward VC co-head Kevin Chong, lifting the lid on their backing.
"Aventus's flexible and cost-effective insurance operating system enables insurers to quickly innovate their products and distribution channels in a world where consumers now take real time accessibility and convenience for granted."
Originally created for managing general agent Homelyfe, the insurance operating system allows policy creation and automatic quoting and binding in less than a minute. It leverages multiple data sources and combines policy administration and customer relationship management in one place.
Commenting on the funding raise, Aventus and Homelyfe co-founder and chief executive Peter Goodman said the money will allow them to scale up to the 'next level'.
The CEO noted: "For insurers, many of the best-in-class technologies for distribution, marketing, customer relationship management, and payments lack 'insurance'-specific features.
"The Aventus operating system bridges that gap so that insurers – whether incumbent or start-up – can innovate faster, drive up premium revenue, drive down their technology costs, and create a seamless buying experience for any insurance line, in any digital environment, at start-up speed. It has been a major success story for Homelyfe and now other MGAs are accessing the same affordable benefits."
TriplePoint and Downing Ventures also participated in the investment round.
"Consumer experience innovation for B2B (business-to-business) is a big focus at Notion," said Notion Capital partner Chris Tottman. "Aventus was a 'proof of concept' B2C (business-to-consumer) but they recognised the B2B opportunity and needed someone to fund the pivot. That's where Notion came in.
"We love repeat founders; we love propositions which solve significant pain where you can establish a strategic foothold quickly and cost effectively, and we believe in the moats created by UX (user experience) innovation for B2B to consumers. The insurance experience will rapidly shift to a more consumer-centric designed set of propositions."
Tottman believes insurers who 'nail it' will win big, with underlying technologies like Aventus as the enablers.