Blink Parametric announces departure of co-founders | Insurance Business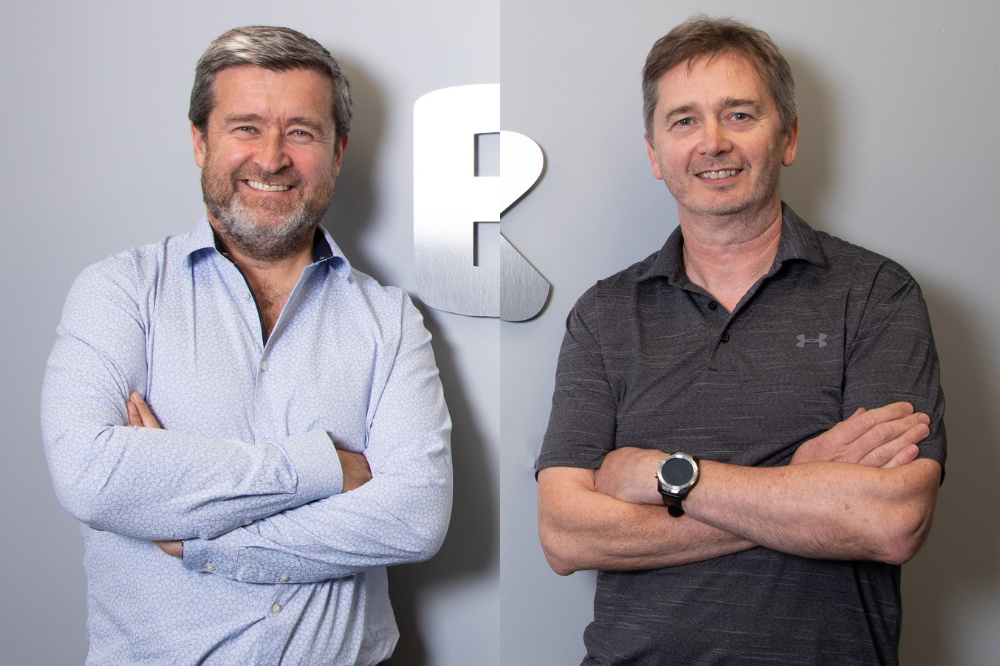 Blink Parametric chief executive Paul Prendergast (pictured, left) and chief technology officer Peter Bermingham (pictured, right) are leaving the Cork-based insurtech that they co-founded in 2016.
In a release this morning, the start-up said the duo have decided it is the right time to look at new opportunities, given the platform's success. The business came under the CPP Group umbrella four years ago, and the Leeds-headquartered parent intends to bring the Irish unit under central management.
"The time is right to complete the handover," said Prendergast. "I leave Blink with a sense of immense pride in what we have collectively achieved over the years.
"Together with CPP we have developed an exceptional and passionate team dynamic, which has consistently delivered on creative innovation introducing insurance parametrics as a service to a burgeoning mass market across the globe."
To facilitate the transition to new management, he and Bermingham will remain until April 16.
The departing CEO went on to note: "Today marks a career milestone for Peter and myself, which we and the group planned to initiate 12 months ago but successes and challenges over the past year meant it was better to wait.
"The additional period onboard afforded us time and opportunity to develop and embed new partnerships, product and service lines that will continue to serve the business into the future. I have been truly honoured to play a part in this novel and exciting business and expect that the best is yet to come for Blink."
Specialising in flight disruption travel insurance, Blink Parametric was part of both the Financial Conduct Authority sandbox programme and the Lloyd's Lab innovation accelerator programme.
"We leave the company confident in the knowledge that the amazing Blink team will continue to build upon all that it has accomplished to date and that the Blink client base is in safe and capable hands," commented Bermingham.
"I'm very happy with the progress made and the contribution of the Blink team to date: we have delivered a new platform for the CPP Group, migrated the first CPP Group product on to that platform, as well as delivering the parametric Blink products, travel and now business interruption."
The CTO added: "We are looking forward to pursuing new projects we have in the pipeline, but we will be cheering Blink from the sidelines as it continues to thrive."
Meanwhile CPP Group product and marketing director Sid Mouncey thanked the two, who "have worked tirelessly" with the Blink Parametric team to establish its brand, products, and partner base.
"We're looking forward to working with Blink's existing partners and developing new relationships with other businesses that can benefit from the near-instant resolution, frictionless servicing and lower costs that parametric solutions provide," said Mouncey.
"The Blink technology and products are very well established and they will form an important part of our core, group-wide digital offering and benefit from an established global distribution network."