Brightside: Use robotics where the agent is adding little value | Insurance Business UK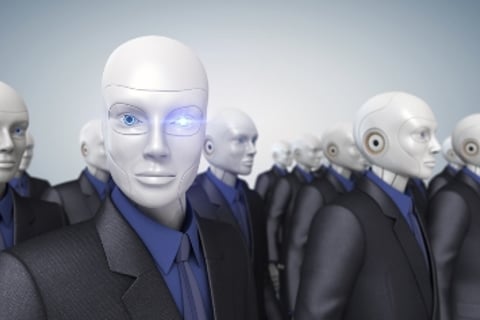 Brightside Group has offered assurances it will not be run by robots in the near future, but there's no stopping the UK insurance broker from embracing the technology.
Partnering with Data Capture Solutions (DCS), Brightside has introduced robotics to its back office – a move in line with the 'digital broker' vision set out by chief executive Mark Cliff. David Holloway, the South West firm's transformation director, said they now use robotics to deliver back-office activities like documentation, printing, and despatch.
Search and compare insurance products for Technology from specialty market providers here
At the front end, Brightside's digital push covers the areas of sales and marketing.
"We are already discovering that robotics has reduced both cost and error rates, and by taking out the human variable we have significantly improved our response time," noted Holloway. "Using robotics for non-value added activities will also make Brightside more scalable as an organisation."
With the help of DCS, the Bristol-headquartered broker was able to identify which parts of its operation suited robotic process automation, with plans to extend the technology to a couple more processes.
"We started this project in October last year and the first build went live in December," said the transformation director. "Robotics is now on our OGI and Echelon (CDL) platforms. We have one live programme (creating document packs) dealing with 100% of our niche van customers, have two more in test and others in design including a process for automating debt write offs."
Holloway added that investment in the back end is just as important as the front end, especially for Brightside which is looking to transform itself into a fully digital player.
"Our underlying principle is to use robotics where the task is repeatable and the agent is adding little value, leaving humans to work on the more unusual or difficult scenarios where they can add value," he explained. "Brightside is not going to be manned solely by robots anytime soon, though we fully expect to report a better customer experience."
Related stories: