CEO on claims automation – how to meet evolving customer expectations | Insurance Business UK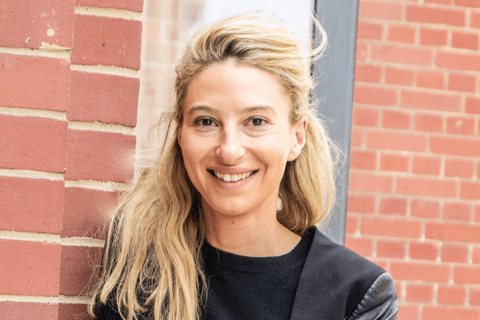 The core components that it takes to build a strong business are not industry specific but rather attributes shared across every conceivable market sector. As an "entrepreneur by heart", CEO and founder of omni:us, a Berlin-headquartered SaaS insurtech scale-up, Sofie Quidenus-Wahlforss (pictured) has seen that at the heart of every forward-looking new venture are two key factors – having a great product and having a great team.
Read more: What's the most promising insurance technology available?
It is secure in the knowledge that omni:us has both at its disposal that the insurtech is expanding across the European market – with a keen eye on the unique insurance market in the UK. This is her second company, Quidenus-Wahlforss noted in a conversation with Insurance Business, but her first in the insurance space as is in keeping with her ambition to build companies that touch areas that are new to her.
In providing intelligent insurance claim automation solutions through their 'Digital Claims Adjuster', she said, omni:us looks to help insurers to straight-through-process or part-automate their claims process and decision making. This cutting-edge platform is integrated within existing insurance systems such as Guidewire, Sapiens and SAP but also with legacy applications with fully integrated reference claims processes across seven P&C lines of business.
In working with some of the biggest insurers in Europe, she said, as well as Fortune 500 AmTrust in the US, omni:us helps its customers remove 25%-35% of claims processing cost from their business while straight-through-processing up to 55% of eligible claims. This significantly improves speed of settlement, customer experience as well as employee satisfaction and retention.
Quidenus-Wahlforss highlighted that omni:us' mission is to help insurers "crack the nut" of automating their claims process and decision-making with the help of AI, and it's a proposition that is registering strongly with the firm's customers.
"It has been super interesting for us to observe that a lot of responsible people in the insurance space are talking about implementing technology and innovation, especially with regards to automating the claims handling process, but they rarely touch this area," she said. "So, we've asked ourselves why that is.
"And what we've found is simply that it's super complex to actually do that because insurance companies are full of antiquated old legacy systems, which you have to find ways to integrate with [new solutions]. Also, decision-making is not always straightforward in insurance, every kind of change management tends to be very painful, and resources are limited. So, there is so much happening on the IT side, that it's often painful to start something new."
Read more: Earnix and Guidewire come together to integrate solutions
In addition, she said, for AI to operate effectively usually requires data and it's hard for insurers to hand over their precious data, especially to a scale-up. What quickly became clear from her market evaluations, however, was that despite the challenges involved, there was a pressing need for an effective claims automation solution and a significant appetite for what that would bring.
"There is no CEO of an insurance company on this planet who would say they don't want to automate this process, of course, they do," she said. "So, our next question was how can we remove all the elephants in the room blocking that automation need?"
For omni:us, the answer was to break down the challenges faced by insurance businesses into individual considerations and to tackle these head-on. With it being so complicated for an insurance company to hand over data to a scale-up to train data models, Quidenus-Wahlforss said, a solution is to pre-train AI models. This allows omni:us to deliver insurers higher precision and automation rates right from the start.
Another gap the team identified was integration, she said, which is often difficult for insurance companies as they're dealing with such a variety of different systems. omni:us developed pre-built configurators that could be easily integrated into the core systems of high-profile software providers such as Sapiens or Guidewire. So, the insurtech started collaborations with each of these with an eye to how to create as smooth an integration process as possible.
The appetite for innovation of this kind has only spiked in the post-COVID market, she said, because the accelerated move to a digital-first society has changed customer expectations of the entire insurance proposition.
"A whole new digital era has started," she said, "and the Lemonades and the wefox's of the world became successful because people expected their insurer to do something digitally. But it's one thing to have an app, where there's a front-end and I can upload my invoice. But who is then checking the invoice? If it's still done manually, then that could be even more complicated because I, as a customer, now expect [this app] to process my invoice immediately because it's a digital experience."
Insurers are being forced to look more holistically at their digital offering, and to explore the demand for an end-to-end digital process. It's a painful moment for them, she said, especially for those who have operated in the same way for many years now. But it's a necessary step to winning and retaining the trust of a customer in this day and age.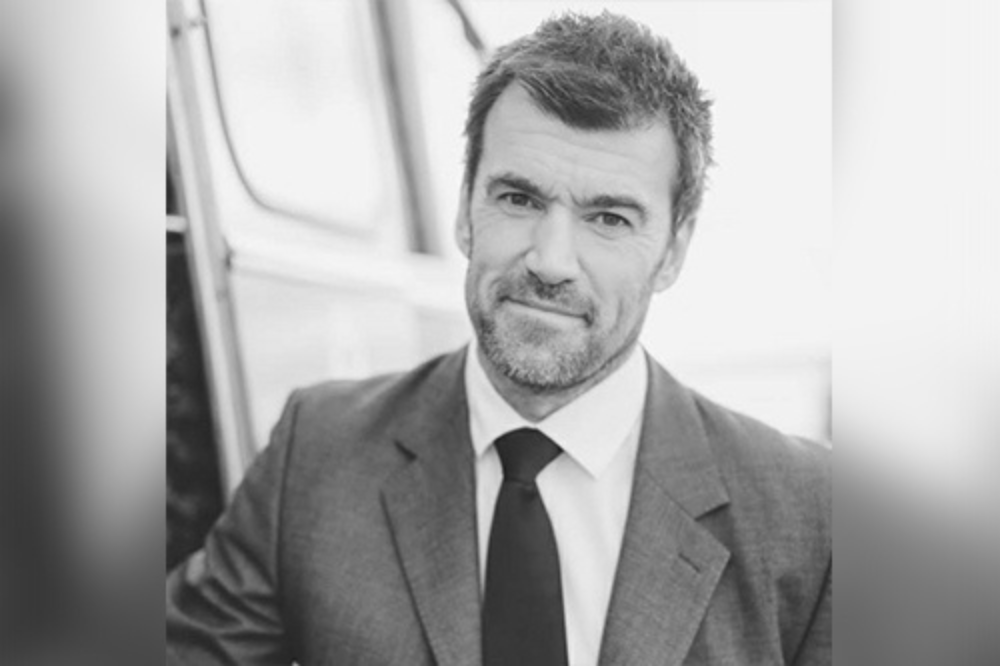 Chris Andrew, VP of Sales EMEA (West) (pictured directly above) for omni:us highlighted that many insurance companies are currently undergoing a period of huge transition as they explore more omnichannel products and services in the wake of COVID. The idea of getting to grips with automating claims processing on top of their current digital transformation projects will likely seem very daunting.
"In the UK, insurers are going through huge platform modernisation and don't necessarily have the capacity to take on claims automation initiatives," he said. "Some of them just feel too overburdened at the moment. But if you delay, you're going to start to lose credibility in the market, it will affect your brand, market position and then you'll have greater challenges surrounding customer dissatisfaction.
"Customers are less loyal now than they were 12 or 18 months ago, and, understandably, they're hugely price sensitive. Lots of people talk about automation but a key part of that need is speed of settlement, as policyholders and claimants increasingly question why they should have to wait weeks for a straightforward claim to be settled. So, I think the combination of those factors makes this a challenging time in the insurance industry at the moment."
There's little doubt that the new generation is expecting the 'Amazonification' of insurance, Quidenus-Wahlforss said, which is presenting a time-sensitive challenge to insurers. The crux of the matter for most companies is the concern of limited resources, which is why she completely understands the reticence of some firms to engage in such large-scale projects.
However, she added, the pay-off in engaging with innovative solutions is often rapid and long-lasting and her team has already received feedback on spiking and impressive performance figures from onboarded customers that she's looking forward to sharing across the UK market. And the more advanced omni:us' products become, the easier it will be for clients to pursue them alongside existing transformation projects.
The UK is a genuinely interesting insurance market, she said, and the team has already started discussions both directly with insurance companies and via existing and new partners. It's early days for the team's expansion across the UK as it continues to familiarise itself with industry bodies and affiliations, but, looking to the future, both Quidenus-Wahlforss and Andrew are excited about the opportunity ahead to communicate their proposition to an attentive audience.