CPP Group's MD: Mobile-first insurance "massively underexploited" | Insurance Business UK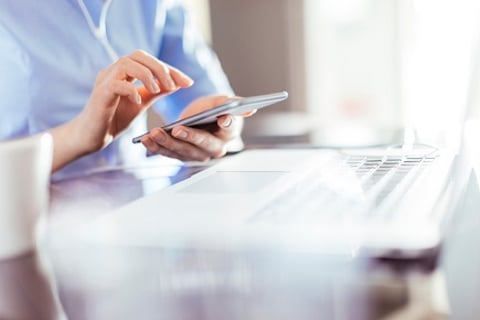 The UK insurance market is behind the curve when it comes to offering mobile-first solutions, says the MD of CPP Group's UK business.
The group's UK arm re-entered the market earlier this year and has plans to rapidly expand its offering. Following FCA approval of its UK subsidiary company Blink Innovation in December 2017, the group went on to acquire Valeos, a specialist consultancy providing services and products to the insurance sector, in June.
"We are engaging in building quite a broad proposition, a lot of which is insurtech and fintech based," MD Michael Whitfield told Insurance Business.
Much of the business's focus is on mobile-first technology, where the company sees major growth potential.
"I think it's massively underexploited and I think the UK is behind the curve. From an international perspective, some of the other territories are significantly ahead of where we are in the UK," Whitfield said.
"People's lives are led by their mobile phones these days, and I think the insurance industry and financial services generally has been slow on the uptake. It's about exploiting some of that potential that others haven't."
As a global group, Whitfield said that CPP is able draw on its international experience when it comes to progressing in the UK.
"The UK is a very dynamic market and a lot of what we do over here in terms of practice translates very well into the other markets in which CPP operates. But I also think there are things we can learn from the other territories in terms of the modus operandi, the way in which business is done," he said. "I do think that there's real significant growth opportunity in the mobile-first way of presenting insurance, and other service-related offerings that they are good at in CPP."
The UK business, which announced the appointment of two senior hires to its new business team this week, will continue to look at new product launches throughout the year.
"I'm certainly on the lookout for other interesting businesses to form alliances with, and we are always talking to other businesses about how we can work together. That's what we do," Whitfield said.
"The acquisitions that we made will certainly help with [growth] but I think a significant proportion of that is going to come from the new products that we launch during the rest of this year and into next."