Ex-Quindell boss in new insurance venture | Insurance Business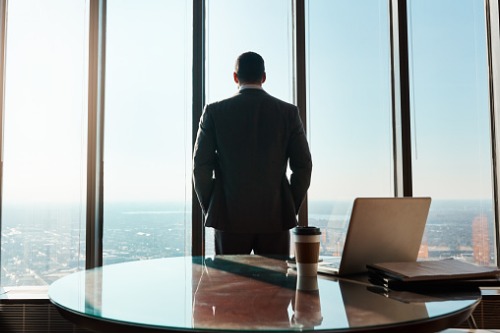 Former investors, Australian law firm Slater and Gordon, and anyone who lost money because of Quindell – now known as Watchstone Group – might not find it welcome news that founder Robert Simon Terry is busy with big plans, even amid the ongoing probe by the UK's Serious Fraud Office into the embattled insurance company.
Terry, who founded OS3 Digital and also serves as its chair and group chief executive officer, has shared what he has been up to… and it looks like a lot is in the offing for the company, which was renamed from Quob Park Estate just weeks ago.
"The OS3 board is pleased to announce that following the completion of our strategic review in 2018, the OS3 team has progressed rapidly with OS3's first investment (valued at £750,000) using shares at £25 for 50% of a joint venture in the UK under OS3's Care Approved brand," stated Terry in the annual report seen by Insurance Business.
"The JV will be in the UK under the OS3 Care Approved brand and will be used to target a segment of the UK claims market," he continued. "This segment of the market is expected to remain extremely profitable and unaffected by current planned regulatory changes. The JV is currently documented in an exclusive heads of terms with full contracts due to be completed before the end of November 2018."
According to the founder/chair/CEO, the joint venture will operate with a subsidiary which was not identified but was described as "already established" as a regulated claims management company. The latter will use OS3's technology to enhance its claims process.
Meanwhile the tech-based business has also set its sights on North America.
"By 2022 the OS3 board intends to start making distributions to its investors via dividends, or a partial Initial Public Offering (IPO) of the business, or through a full IPO in North America," said Terry in his report, which The Mail on Sunday likened to an investor pitch.
In fact, the controversial insurance boss also offered assurances that "all legal matters involving OS3, including those relating to the OS3 board's prior ventures, have also been fully resolved in the favour of OS3 during 2017 and early 2018, eliminating any further cost and distraction."
Terry has been with OS3's board since it came to life in 2003. Meanwhile he left the board of Quindell in late 2014 but continued to work with the embattled company as an independent consultant, via OS3, until March 2015.