Fast-growth insurtech firms get boost from PwC and Early Metrics | Insurance Business UK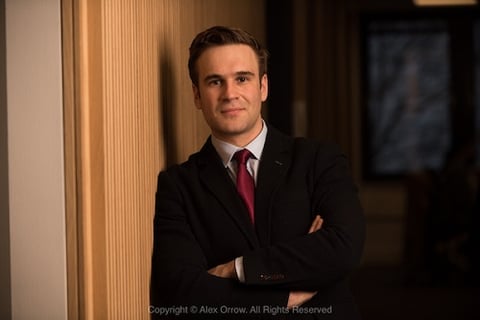 Accounting giant PwC and international start-up rating agency Early Metrics have teamed up to provide commercial opportunities to fast-growing business-to-business insurtech firms.
The PwC Scale | Insurtech Programme has commenced and features revenue-generating scale-ups with a validated product and who are approaching Series A financing or beyond. Running for 10 weeks, the programme will enable the insurtech companies to connect with industry executives, thought leaders, and investors through private events.
Search and compare insurance product listings for Accountants from specialty market providers here
"We are delighted to be working with PwC on their Scale programme," said Early Metrics chief executive and co-founder Antoine Baschiera (pictured). "We aim to support start-ups and SMEs scale effectively, and the Insurtech Programme will provide them with access to potential customers, industry leaders, and key decision makers."
Early Metrics, which assesses tech ventures' growth potential, was instrumental in identifying the participating scale-ups.
"Scale-up businesses are the heartbeat of our economy and fundamental to future innovation," commented Jonathan Howe, PwC global insurtech leader. "The PwC Scale| InsurTech programme is created for fast growth scale-ups shaping business through scalable development.
"The programme will bring together cutting-edge technologies and provide the opportunity for businesses to accelerate their growth through networking and the sharing of best practice. We're excited about the opportunities the programme will bring."
The series of networking opportunities and masterclasses will culminate in June and see the scale-ups pitch to over 100 attendees.
Related stories: