Genasys' co-CEOs on what the UK insurance industry is calling out for | Insurance Business UK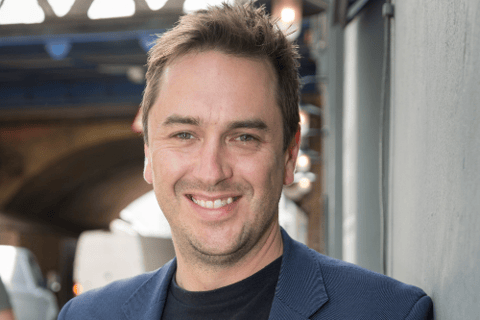 The growth story of the insurance software giant Genasys is an example of how the hardiest business models are those that find a solution to match the problem rather than the other way round. At its heart, Genasys is a problem-solving enterprise, noted André Symes (pictured above), who was recently named co-CEO of the firm alongside Craig Olivier (pictured below), and one which has enjoyed rapid international growth due to the industry partnerships it has built along the way – each underpinned by that diagnostic approach.
Read more: Insurance software giant Genasys names joint CEOs
There is a lot of discussion across the insurance sector and other industries around buzzwords such as AI, machine-learning and blockchain, Olivier said, and they each have a place wherein they can add a lot of value. But the fact remains that the right solution comes down to finding the right tool for the right problem. And the more you understand the problem at hand, the more you can identify the appropriate technology to solve that, without resorting to "tech for tech's sake".
Both the newly appointed executives are relishing the opportunities and the challenges involved with guiding Genasys through its next stage of growth. Their recent appointment is a natural next step for the duo, who have both been with the business for the majority of their career to date and who have each carried out a broad array of roles during that time. It is this that has given them a varied overview of the elements that make up the wider business and a sense of the bigger picture.
Symes initially moved across to the UK to address the clear pain points that people and organisations throughout the country have around technology implementations and projects – including their high failure rates, their longevity and their expense. However, the firm's expansion into the UK market has been an unprecedented success, with Genasys landing eight customers in its first year alone, and he is now based in London full-time.
"That has now grown to 14 customers internationally and our customers have gone from being small start-ups all the way through to a quarter of a billion pound per year insurers," he said. "So, there are really big insurers and large MGAs that are now buying our software internationally… The reason why is that people were almost desperate for someone to partner with to help them change their business. And with a lot of the incumbent software houses they felt like a number, while we really give them a personal service because our success is based upon the success of our customers' businesses."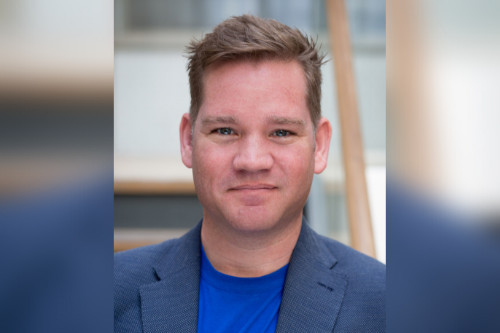 Where Genasys sets itself apart is that its team takes the success of its customers personally, he said, something that resonates very well with the UK market. This business is personal for himself and Olivier, Symes said, and they do feel the urge to help move the dial on dialogue around insurance. The firm is using its technology to improve the insurance experience of end policyholders and to help inspire a better relationship between consumers and the purchase of insurance – something he believes should not be a grudge purchase.
Read more: Insurers that innovate gain underlying competitive advantage
"A lot of what we've seen in the industry is that insurance as a whole hasn't really innovated," Olivier said. "… A lot of products sold today were designed 30 or 40 years ago, a lot of which is driven by legacy platforms that are quite rigid in the way they price and the way they answer questions. What we're [doing] is disrupting that to create a lot of 'zero-code tooling or capabilities' which allow business users and our customers to actually go and innovate and configure their own products."
Looking to the future, Symes noted that the next phase of action is already in place for Genasys as it continues its shift from a South-Africa based business with a small number of shareholders to set its sights on continued international expansion. The vision of the business is changing quite a bit, he said, and he and Olivier have a very defined plan focused on targeting specific customers who are looking for support in getting better at what they do.
Some of this is about operational efficiency, he said, and making sure that the right infrastructure is in place to aid these customers no matter where they are based in the world. Genasys is now supporting people in the US and South America, as well as New Zealand and Australia, as a result of its broadening operational infrastructure.
"A lot of our focus is going on doing what we do well, but doing it even better and just doing more of it," Symes said. "That's the main thing. We've got no ambitions to be a VC-backed firm looking for a 10 times revenue increase in five years before we sell on to the next owner. We want to grow steadily and securely but at a slightly higher cadence than we've done before.
"And having that focus means you might sacrifice massive growth and massive returns but what we end up with is customers on our platform who are partnering with us because they want to. And we're better off having a customer that loves working with us than one that pays you 50% more but is unhappy. Traditionally, our customers stay on our system for over 10 years and the mean in the industry is around five, which is really indicative of the service we're offering."
It's a case of customer-focus, customer-first, noted Olivier and something he has seen that sets the business apart is that it recognises its two biggest assets and it values them implicitly. For Genasys these are its products and its people, he said, because it is people that drive the service that helps make its product suite cutting-edge.
"Over the years, we've created a great culture," he said, "and Steve [Symes, now chairman of Genasys] has the tagline of 'never forget to have fun'. And that message really hits home with what Andre and myself [are doing] – create that culture, and creating a team that aspires to customer-first capabilities and, to doing just very much what we're doing but enhancing that as we go along to drive growth within the business."