Hiscox on the ever-changing technology sector in insurance | Insurance Business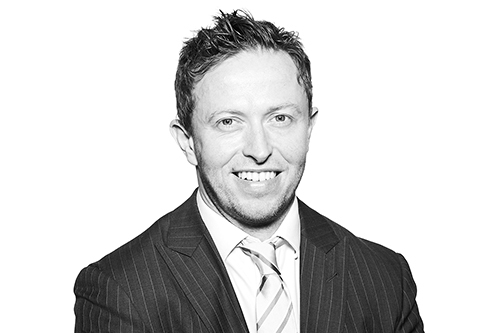 For Tom Dixon (pictured), head of technology at Hiscox UK, working with the technology sector has been a common thread linking each of his insurance roles to date. In light of new technology policy wording from Hiscox, Dixon spoke with Insurance Business on how a bespoke offering provides an essential edge in this competitive sector and what insurers can learn from technology companies.
Dixon, who has always had an interest in the technology sector, appreciates the opportunity afforded by his role to discover how technology companies are evolving and to meet the entrepreneurial people responsible for setting up these companies. The interesting thing about this sector, he said, is how quickly it is developing and how it essentially spills over to impact every area of business.
"[In the technology sector]," he highlighted, "you see the most growth, the most change and the most impact on the economy overall. You name it and technology has had an impact."
Discussing the recent update of Hiscox's technology offering, Dixon highlighted how the company has been writing technology on a bespoke wording for 25 years and has always sought to provide market-leading solutions for the technology space. Part of the process of ensuring that you are offering the most up-to-date solutions, he said, is thinking about what the product is lacking, what can be added and what does the tech company want and need.
"You can't provide market-leading solutions unless you're updating regularly," he said, "and making sure that you're on top of recent claims developments and the recent exposures that technology companies are facing."
This update, Dixon said, has not been directly precipitated by any changes in the sector but instead by Hiscox's drive to keep ahead of the rest of the market by offering the best product value. Offering the best value, he said, is not about just giving the best cover or the best price, but instead is about creating a combination of the two for the client.
It is absolutely critical, Dixon said, to continually monitor product offerings and wordings to ensure that they remain relevant to brokers and to clients. The only way to make sure you are taking into account all of the risks that companies are facing, he said, is to regularly review what your product offering looks like.
"This is not just about staying ahead of the competition," he stated, "but also making sure you are offering solutions to the new and upcoming risks that a lot of tech companies are facing. If you are going to claim you're a specialist in an area, you need to make sure you are offering best of breed products that really fit a client's needs."
There is no doubt, Dixon said, that Hiscox's experience in offering its technology products on a bespoke basis has given it an edge when it comes to product development and allowed it to differentiate against the non-bespoke competitors in the market. This bespoke offering, he said, allows the company to see where the claims are coming from and where exposures are hitting.
Meeting up with those running technology companies and speaking with them, Dixon outlined, allows him to get a feel for exactly what is keeping MDs up at night and what they are really looking for from their insurance solution. Keeping clients informed on these changes is also essential, he said, as communicating what you're doing is just as important as actually doing it.
"One of the things we try not to do," he said, "is only compare ourselves to other insurance companies because there are a lot of companies in different sectors that are not very good at putting the customer at the centre of the journey. How you embed the process of product development is by putting the customer right in the centre of it and working out what you can do to make their life a little bit easier."
When it comes to developing insurance solutions, Dixon said, a valuable example can be found within the technology companies for whom these products are developed.
"At the moment," he said, "insurance is a very reactive thing where our primary job is to help people and clean up messes. I think the quicker we can move that conversation to proactively preventing scenarios in the first place, the more value can be offered to our clients. This is why we've embedded pre-claims assistance into our new PI wording."
What a lot of technology companies do for their clients, he outlined, is pre-empt problems and offer solutions to make their client's business more efficient. This is what should be happening with insurance solutions and service propositions, he said.
For Dixon, looking to the future is an integral part of his role and he outlined how he is always excited to see what each new year brings in terms of technology developments and to see what solutions will be brought to the market by new companies.
"I'm lucky enough to meet a lot of these companies," he said, "and to get an inside track on the very innovative solutions that these companies bring to the market."
The pace of change in the technology sector always seems to surprise everybody and is showing no signs of slowing down, Dixon said, and this makes it very hard to predict exactly what is going to happen within the sector. For the technology team at Hiscox, however, where its policy wording is now in its seventh iteration, predictions are not as useful as simply keeping up-to-date with the risks faced by clients.
For more information on the new Hiscox Technology Insurance, visit the Hiscox website or speak to Tom and his team.