How does Europe compare to the US for insurtech growth? | Insurance Business UK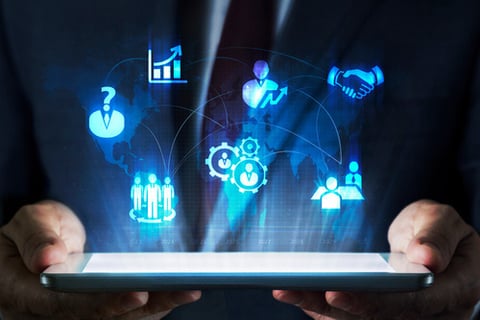 It's nothing new to say that insurtechs are having something of a boom,
attracting record investment levels
and seeing many traditional players queue up for partnership deals.
But any business needs fertile ground to grow, and behind the scenes factors such as regulation, culture, and the availability of capital have a huge impact on whether a market is conducive to start-up growth. So how does Europe compare to the US when it comes to the success of insurtechs?
Search and compare insurance product listings for Technology from specialty market providers here
"The fundamental approach to insurance is different in the US compared to Europe; so too are the start-up cultures, which impacts the surrounding insurtech ecosystem," Tom Flack of Startupbootcamp Insurtech told
Insurance Business.
Across the pond, opportunistic investor attitudes, larger deal values, and the historic success of the US in producing $1 billion start-ups – or 'unicorns' – suggests that both expectations and the associated risks are higher, according to Flack.
Coupled with "intermediated and largely undisrupted insurance distribution models," opportunities to disrupt the customer experience and the value chain have been impacted, he went on to say.
"As a result, even though in absolute terms more start-ups are launched in the US market, it remains at a different stage of development in terms of the insurtech 'wave' that has already reached, and partially broken, on the other side of the Atlantic," he explained.
Historically, US-based start-ups have been dependent on venture capital money in order to fund consecutive rounds of growth in what is a large, mature and highly competitive market, Flack said.
"As a result, there is a greater emphasis on vision and ideas, as opposed to tangible products. In Europe, start-ups tend to achieve substantial funding only after they have achieved some kind of traction, which increases the pressure to become revenue generating earlier in the businesses' evolution," he said.
"The result of this environment is that European start-ups suffer less from equity dilution and enjoy greater autonomy, which makes the region better equipped to deliver propositions focused on niche markets, and more likely to pursue partnership models."
Geography adds further variations between the two markets, according to Flack. Language barriers naturally force start-ups to consider and deal with translating their technology, as do any significant cultural differences in terms of achieving product market fit.
He added: "By the same token, European start-ups have the constraint – and potential benefit – of validating their proposition and processes in their native market before deploying in other countries. The lack of potential scale in any specific European country also compels start-ups to think differently from their counterparts in the US, where a largely captive market already exists – assuming all regulatory hurdles can be overcome."
Related stories:
Willis Towers Watson reveals the extent of the insurtech boom
$1 million poured into UK start-up Inzura