How technology can help tackle climate risks in insurance | Insurance Business UK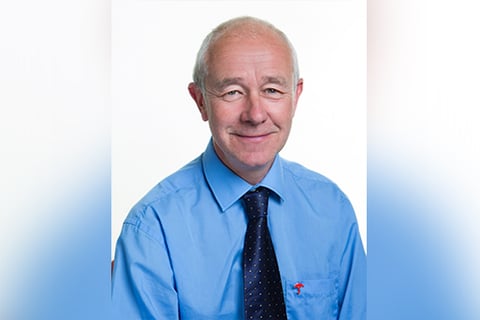 The Global Risks Report 2020, published by the World Economic Forum (2020) at the beginning of this year highlighted that, for the first time in the 15 year history of the annual risk report, environmental concerns accounted for all of the top five long-terms risks likely to have a major impact over the next decade. Since the COVID-19 pandemic hit, however, long-term risks and concerns have increasingly found themselves overshadowed by the more immediate and pressing problems afflicting businesses and individuals throughout the world.
As economies, governments and businesses restart, however, there is an opportunity for climate change policies to become embedded in the strategic development of organisations. The role that technology will play in leading this change in direction is as yet unknown, but for Mark Lawrence (pictured), the underwriting development manager for technology at Travelers Europe, it is clear that more people and businesses than ever are looking to technology to provide solutions.
"Expectations are high – and the pressure is on tech companies to deliver quickly," he noted. "Technology titans such as Bill Gates and Mark Zuckerberg have invested $1 billion in initiatives like Breakthrough Energy, which is designed to address the climate crisis through investment in clean-energy development across industries including agriculture, construction, energy, manufacturing and transportation."
Companies which are focused on implementing new technology solutions designed to solve any of the many problems associated with climate change have been rewarded with significantly increased investment. Lawrence noted that the mutual fund tracker Morningstar has revealed that inflows into environmental, social and government investments have increased by over 50% in the last year. This is a clear reflection of the advanced understanding within the wider public of the peril of ignoring the presence and the significance of climate change risks.
Read more: Experts: Insurers need to get a grip on climate exposure
However, Lawrence also highlighted that while technology certainly has the capacity to help tackle climate challenges, it could also potentially lead to the creation of new obstacles. The push to fast-track technological innovation generates risks that must be monitored and managed.
"At a time when businesses are expected to be socially responsible and transparent. They need to be aware of how the tech solutions they develop may challenge those expectations," Lawrence said. "It's important to take a step back and study the ripple effect that a technology product or service is creating. There are significant opportunities in the tech sector for climate change solutions, and capitalising on these requires the potential exposures to be minimised."
There are several key considerations that technology companies should bear in mind when creating climate change orientated solutions. Lawrence highlighted a report by the WEF which outlined several essential ways in which existing technology can help cut climate emissions in half by 2030. These solutions include:
Becoming genuine climate guardians. Technology companies should have a global vision and should include a stable and resilient planet in their plans.
Using social media for good. Social media has changed the flow of information in the world and while this can be used for good, it too can create confusion and uncertainty. Social media tools must, therefore, be re-engineered to help increase clarity and understanding wherever possible.
Design a future on earth. It is time to make zero-carbon designs the new normal, and to design products with re-use in mind.
Make information more useful. Reliable information about the world remains fragmented and unstructured and technology companies are in the prime position to help build the next generation of search engines to make the world's information useful.
Create new standards for digital advertising and marketing. A new ethical standard on what is advertised where will help promote sustainable choices and healthy lifestyles.
Clean energy living and working. With so many buildings barely used, and thus inefficiently heated and cooled, digitalisation can slash this waste and emissions through measurement, monitoring and new business models to use office space.
To find out more about the latest tech insurance products available from Travelers, please visit the Travelers website.