How the coronavirus has highlighted the burden of insurers' legacy systems | Insurance Business UK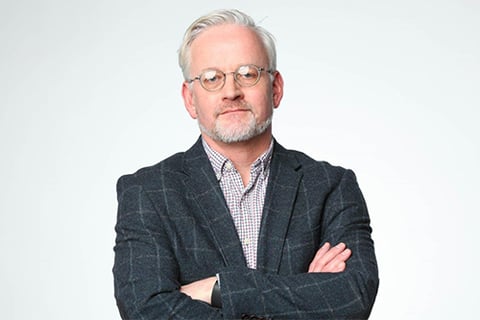 The career of Bart Patrick (pictured), the managing director of Duck Creek Technologies in Europe, has closely followed the evolution of the technology sector and, more recently, the general insurance industry.
Read more: The right technology partner can help insurers withstand marketplace challenges
In a recent conversation with Insurance Business, Patrick detailed a report released by Duck Creek on the back of a survey of over 100 insurance industry executives on the burden of upgrading legacy technology, and the likely impact of the coronavirus pandemic on the uptake of digital innovation within the sector.
Having worked within the insurance space for some 30 years, there were only a few surprises for Patrick within the report, which found that over 90% of respondents agreed that out of date IT systems create inefficiencies and costs that ultimately insureds have to pay for. The biggest surprise in such reports can be found in those who don't agree with this statement, he said, as, having been in the sector for a long time, he has seen very few companies for whom this concern should not be resonating.
"I've been in and out of pretty much every insurance company that operates in the UK, and indeed many abroad, and one common thing that I've found is… that they've been fed this belief that 'best in breed is the way forward for each insurance company," he said. "Now that's great in theory, and at many stages in the past, has indeed been necessary, but now there is changing technology around software-as-a-service (SaaS) and core platforms like ours that can provide this without the need for an amazing jigsaw of interconnected platforms."
The inside of an insurance company is equivalent to a jigsaw, with each interconnected piece looking different to the other and requiring unique connections. Each one of these pieces, in turn, needs to be upgraded on a regular basis, and they're changing shape all the time. These systems make for a poor architecture, Patrick noted, which is difficult and expensive to keep up to date as upgrades can cost a small fortune.
The report carried out by Duck Creek found that 20% of respondents said the cost of performing an enterprise-wide upgrade of one version of a system to another was over €1 million (approximately £880,000). Currently, across an entire architecture, there are so many different little pieces that need to be kept up to date all the time and inevitably things are falling behind. Patrick knows of insurance companies that are running on out of date operating systems simply because they cannot keep up with the upgrades required – indeed the report found that 75% of all respondents have had IT systems fall behind with upgrades.
Read more: Duck Creek: SaaS the answer to insurance's legacy systems shackle
The coronavirus pandemic has shone a wider spotlight on the complexity of legacy systems with the people responsible for maintaining them no longer able to help keep them together.
"I think it is miraculous and wonderful that insurance companies that I know of have kept the lights on when they've gone through a massive upheaval over the last few weeks," Patrick said. "Many insurers still have people using desktops and… the infrastructure around working practices has had to fundamentally change. And they've achieved that, and I think that is something to really applaud the insurance industry for."
Nonetheless, the process undertaken by insurance companies has not been cost effective or easy to manage. Coming out of the pandemic, Patrick believes that there will be a sea change within the industry, and noted that there is already some evidence that despite the reputation of insurance companies being slow to adapt to change, they are already looking to the future. They are asking what comes next when they have come out the other side of the coronavirus outbreak and they are already looking for the systems to support this transition.
"I have seen a definite uptick in discussions around our SaaS OnDemand platform that has this resilience baked in, and I think insurance companies are going to increasingly be looking for platforms that retain resilience and don't end up off maintenance," he said.
"Going back to the upgrade report, it found that 72% of companies weren't confident in their IT systems' ability to support their growth strategy. I imagine that if I ran this report again… I would again get a very high proportion of people saying they are still not confident and that, although the lights stayed on, they were flickering."