Insurance executives' complacency could be their undoing - IBM | Insurance Business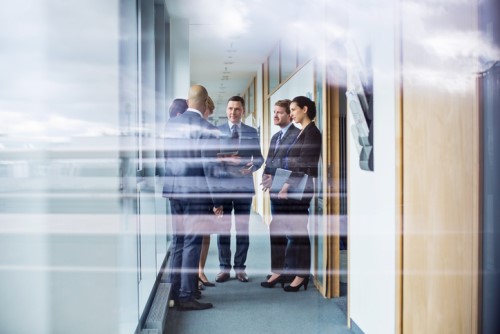 There seems to be something peculiar going on in the minds of insurance bigwigs: while three in four senior executives believe insurtechs are disrupting the industry, just 43% see the same disruptive effect in their own business, new research from tech giant IBM has revealed.
The report, which found that insurance companies that either invest in or work alongside insurtechs tend to perform better than insurers that do not, identified an interesting trend in the perceptions of insurance's c-suites.
"Part of this is complacency, and part of this is the feeling that they have a better understanding of things than their peers," Mark McLaughlin, IBM's global insurance director told Insurance Business.
While cognitive bias is not an uncommon finding in studies of top executives, according to McLaughlin, even those insurance execs that overestimate the disruptive effect on the industry, while underestimating their own, will be disrupted "more than they imagine right now."
"A lot of this also comes down to availability bias. C-suite leaders spend much of their time working on their own problems and strategies, so their perception of their own business can be, 'it's too complex to disrupt,' and their knowledge of potential disruptors can be scarce and simplistic," the director said.
"There are plenty of past examples of senior leaders underestimating this phenomenon, in industries more forward-thinking than insurance."
IBM's report, 'Friend or foe?: Insurtechs and the global insurance industry,' found that 81% of outperforming insurers have either invested in, or are working with insurtechs – suggesting that addressing the wave of new disruptors is critical to the future success of incumbents.
For those that are burying their heads in the sand, it's time to wake up, urges McLaughlin.
"Even with so many outperformers working with insurtechs, only 10% of insurtech funding comes from insurers themselves, the rest is venture capital."This means that even outperformers risk being stuck with the tail-end of the market – others certainly will. For those who are investing or partnering in the insurtech space, we've found that so far, stories of significant incumbent insurer value creation taking this route are scarce, and there are definitely more misses than hits. The model needs more work, even for early entrants."
Related stories:
IBM: Insurers need to embrace insurtechs
The problem that insurance and the airline industry have in common