Insurtech jobs increasing 22 times faster than the rest of the UK market | Insurance Business UK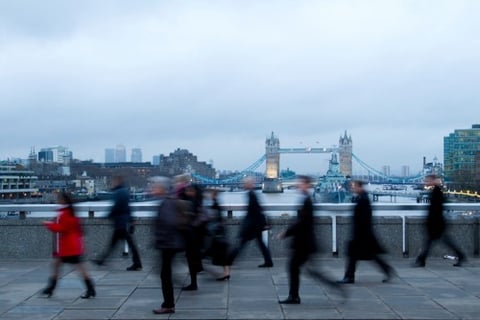 There's no denying it – insurtech has been
big news
this year.
In the UK, the sector saw record investment levels, pulling in £218 million in just the first half of 2017 – more than double the amount invested in the whole of Europe combined, according to Accenture figures.
And while Brexit nerves could have knocked confidence, if jobs are anything to go by, insurtech growth in the UK shows no sign of slowing down.
The number of insurtech vacancies in the UK has grown by an average of 22% per month in the last year – compared with a growth rate of just 1% monthly in the UK job market as a whole, research from meta search engine Joblift has revealed.
London was home to the most insurtech vacancies in the last 12 months, with the capital dominating 76% of all positions posted. The city saw almost 50 times more insurtech roles than second-place Manchester, which held 2% of all vacancies. Belfast came in third, thanks to tech company Funds-Axis's operations hub there.
The most sought-after roles, taking up 12% of all vacancies, were web developers and analysts. Ranking in second place were programmers, who made up 9% of all postings, with consultants rounding off the top three with 8%.
In traditional insurance however, the number of roles advertised decreased by an average of 1% per month over the last year.
Despite that, the number of roles in the traditional sector still tower over insurtech: in the past 12 months, traditional insurance advertised 75 times more positions than insurtech, with the most sought-after job titles being insurance handlers, financial advisors and accountants.
Looking further afield to Europe, rapid growth has seen Berlin emerge as London's main competitor when it comes to insurtech. Despite Frankfurt's financial dominance, Berlin holds 65% of all insurtech vacancies in Germany.
However, Joblift's research shows that London outdoes Berlin in terms of number of jobs and average monthly increase: over the last 12 months, London saw 2.5 times more vacancies posted compared to Berlin.
Related stories:
Will technology really disintermediate brokers?
Insurtech accelerator gets the thumbs up from the FCA