Insurtech UK members power through with funding boosts | Insurance Business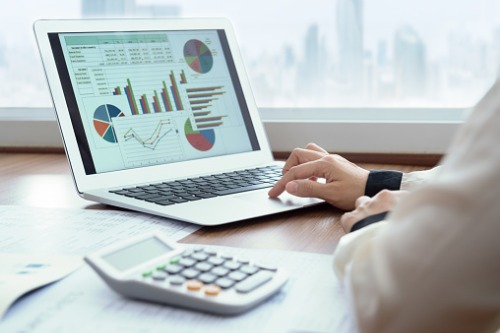 It looks like not even a global health and economic crisis could derail the growth plans of insurtechs in the UK, with a handful of them seeing May as a positive month in terms of funding. The latest to be the bearer of good news are Insurtech UK members Bikmo and Urban Jungle, the successful funding activities of which were unveiled yesterday.
Bikmo, a cycle insurance specialist, has secured its first venture capital funding to the tune of £1.8 million. The Series A funding was announced by the Development Bank of Wales (Banc), which led the investment alongside Hiscox as well as existing and new angel investors.
According to Banc, part of its £1 million equity and loan investment will allow Bikmo to move into new premises in Flintshire where the adventure sports insurance provider is relocating its UK head office from Chester. Bikmo – which is also present in Ireland, Germany, and Austria – uses innovative technology to offer comprehensive insurance for riders.
"We are here to support people's active lifestyles, and we want riders to know that we can cover them, plus their bike and equipment, whether on road or trail. This investment will enable us to grow and support the recreational riders as we always have, plus the new riders we can all see rediscovering the freedom and utility of riding a bike in the fresh air," said Bikmo chief executive David George.
"Cycling is more important than ever for our physical and mental health, and as a practical mode of transport for us all to remain safe and socially distanced. We are all riders at Bikmo, so we understand that cyclists need to know that they are protected if something happens."
Meanwhile fully digital insurer Urban Jungle, which specialises in flexible contents insurance, has raised a further £2.5 million from Eka Ventures and other backers – bringing the start-up's total to £6.2 million. Currently, the insurance challenger employs a workforce of 22 people who cater to more than 20,000 customers.
Lifting the lid on the development, Urban Jungle co-founder and CEO Jimmy Williams noted: "We are still focussed on growth, despite the pandemic, and will be using this funding to bring in more operational staff and expand our reach.
"Despite the lockdown, our business has remained robust, although the nature of claims has changed somewhat. There have been fewer phones stolen or lost as people aren't going out much, but there's been a lot more tea and coffee spilt on laptops."
The new investments come hot on the heels of specialty cyber and emerging risk insurance analytics and underwriting firm Envelop Risk's £5 million Series A funding, which was led by Alpha Intelligence Capital (AIC) and supported by existing investors such as MS Amlin and Dymon Asia Ventures. Revealed last week, the financing will be used to further the Bristol-headquartered company's investment in proprietary machine-learning and data-driven underwriting activity in London and Bermuda.
"We are thrilled to have received the support of AIC, a recognised leader in AI (artificial intelligence) investment, and are pleased to become their first major insurtech investment," commented Envelop Risk chief executive Jonathan Spry, whose camp is also part of Insurtech UK. "Having the benefit of Antoine Blondeau as an advisor and the support of the whole AIC team will greatly help Envelop Risk through its next stage of growth.
"The current COVID crisis is posing important questions for the insurance industry, and we believe cyber (re)insurance will benefit from demand for risk mitigation, allowing Envelop to become the partner of choice for insurers as growth opportunities and emerging risk business ensue in the new normal."
Earlier this month, Insurtech UK member Bought By Many announced a whopping £78.4 million growth equity investment led by FTV Capital. Bought By Many, which applies a social and digital research model in designing its policies, covers more than 200,000 pets in the UK and Sweden.
At the time, Bought By Many co-founder and CEO Steven Mendel stated: "We're delighted to close this round with the full support of our investors. This investment gives us the opportunity to look ahead, create more jobs, and provide the insurance pet owners care about for years to come."