LV= collaborates with University of Bristol in data science push | Insurance Business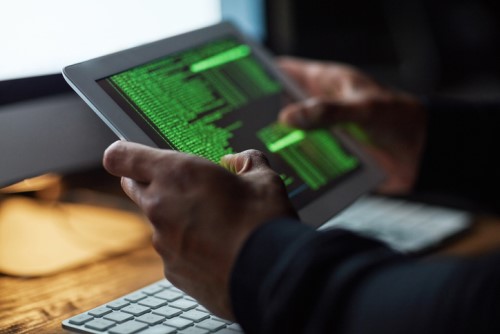 In a field as complex and promising as data science, why go it alone when you can collaborate with a top UK university which houses the Jean Golding Institute (JGI) for Data Science and Data Intensive Research? That is perhaps what was on the minds of decision-makers at LV= General Insurance (LVGI) when the British insurer decided to team up with the University of Bristol.
As part of efforts to advance data science capabilities, LVGI and the university will work together on research and development projects aimed at better understanding the possibilities presented by machine learning and artificial intelligence particularly in the context of insurance. A team of data scientists and data engineers will be put together, to be based within the university's School of Engineering and Computing.
"We're incredibly proud to help play a part in developing the data scientists of tomorrow," commented LVGI chief executive Steve Treloar. "The University of Bristol is one of the best in the country with exceptionally strong expertise in the fields of data science and digital, so we're excited to see what we can learn from one another and the synergies we can make.
"As an industry, it's absolutely crucial that we recognise the dramatic leaps that technology has made in the past few years, and look at how we can harness that for the ultimate benefit of our customers. We are confident that this tie-up with the University of Bristol will be hugely beneficial for both parties and we're excited to see what comes from it."
The partnership will also see LVGI staff deliver lectures and help supervise student projects in support of young data scientists. Internships will also be available at the insurer, and the development of a co-designed MSc programme will be explored as well.
In addition, researchers from the Faculty of Social Sciences and Law will be tapped to delve into the societal challenges and opportunities brought about by digital technologies.
"We are delighted to develop this exciting multi-disciplinary relationship with LVGI," stated Professor Guy Orpen, deputy vice-chancellor for New Campus Development. "The innovative nature of the relationship, spanning multiple faculties, research, and teaching will provide an invaluable forum for tackling some of the greatest societal and economic problems of our time.
"Our students and staff will have a fantastic opportunity to work with and learn from an innovative sector leader. The partnership will be a key component in fulfilling our vision as we develop a world-class venue for research, partnership, and innovation at our new Temple Quarter Enterprise Campus."
JGI director Kate Robson-Brown believes the collaboration will open up exciting opportunities not only for the institute but also for the researchers it supports.
"We are looking forward to exploring how organisations can better use data and analytics to inform their strategic and operational decisions and developing novel ways of building academic partnerships with businesses to generate innovative solutions," said the professor.