PPL announces new CEO and lays out plans for NextGen 1.0 roll out | Insurance Business UK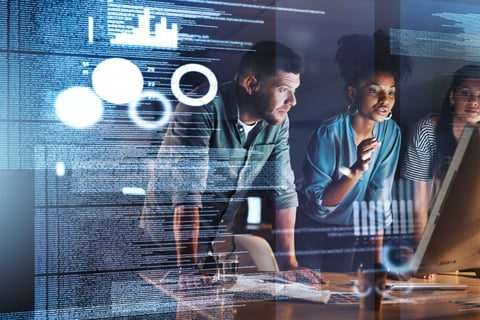 After months of planning and preparation, Placing Platform Limited (PPL) is unveiling details on the launch of its revamped London Market placement system, PPL NextGen, as well as announcing a new CEO.
PPL CEO Sue Jakobek is retiring by the end of December, it stated. Jakobek has served in the leadership role since May 2016, having overseen the development of the PPL system since its inception. She will be succeeded by QBE International COO Joe Gordon, who himself has just retired from QBE. Gordon will serve as CEO for a 12-month period and will also serve as the independent chair of the SteerCo Oversight Committee.
Meanwhile, the initial build of the platform, PPL NextGen 1.0, will be released to the market in February 2023, PPL revealed. NextGen 1.0 will have the same features of PPL's current capabilities, but with an improved user interface. NextGen 1.0 will support the placing lifecycle, from quote through to bind, and will also handle endorsements.
PPL also stated that in February it will also publish detailed technical specifications for the APIs needed to support placement.
Sometime between June and July of 2023, PPL will launch the next part of the platform, NextGen 2.0. The developer said that by this update, the platform will incorporate the APIs together with further improvements in usability that have met the approval of the PPL Market User & Ops Committee.
A statement from PPL said that the company is finalising the commercial details of these plans with Deloitte. Detailed plans on users' migration from PPL's previous build to NextGen 1.0 in February 2023 will be developed following market consultation sometime in the fourth quarter of this year, PPL added.
PPL also announced that in order to support market confidence in these plans, it has expanded its SteerCo Oversight Committee. The committee will now be comprised of current member PPL NEDs Theo Butt (Convex), Bob James (Lloyd's), Justin Emrich (Atrium) and Matt Unsworth (Aon), as well as representatives of Deloitte and the PPL executive team led by Sue Jakobek. The committee will have an independent chair, the company added.
In addition, for the third and fourth quarters of 2022, PPL will begin work on a roadmap for aligning itself with [email protected] and the work of the Data Council – a task which will be conducted by Deloitte. PPL noted that this work will dictate its agenda for 2023.