SSP teams up with Northdoor | Insurance Business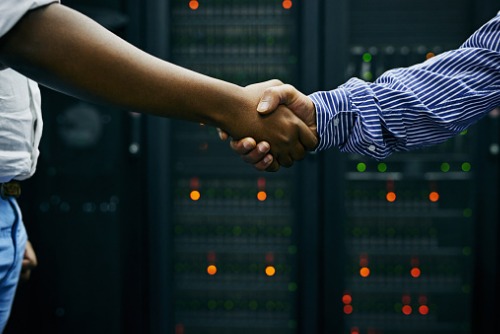 If you're an SSP broker, things are about to get easier for you when it comes to sanctions checking – thanks to a partnership deal entered into by the software house and IT security firm Northdoor.
The collaboration will see Northdoor's Sanctions Checker tool integrated into SSP's software, in a first tie-up of its kind for Northdoor. The integration will benefit the entire SSP broker base, meaning personal lines and commercial lines alike, and facilitate a streamlined check process.
"I am really excited that this partnership will reduce the compliance burden on our whole broker base by enabling them to carry out fast and effective sanctions checks against all the required databases," commented SSP distribution director Ron Atkinson. "We met with various companies, and chose Northdoor due to its proven track record for this type of work."
Sanctions Checker provides a full audit trail of all conducted searches, and also allows checks on user-defined lists in addition to the major national and international sanctions lists.
For Northdoor chief operating officer AJ Thompson, the benefit to them lies in networking and clientele expansion.
"Working with SSP will provide us with the opportunity to work with a large number of high-quality brokers through a single partner," said Thompson. "This will open up a much bigger customer base for Northdoor's Sanctions Checker solution while working with an award-winning organisation in SSP."
Related stories:
SSP partners with Ark Insurance Group
Endsleigh taps SSP's broking technology