UK businesses facing 'existential crisis' thanks to tech giants | Insurance Business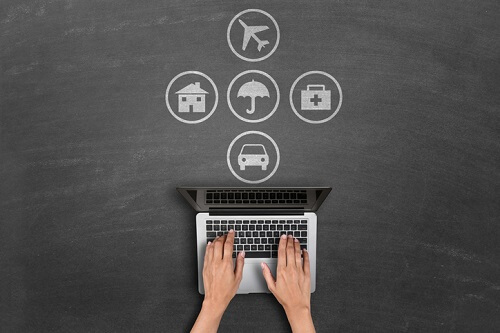 British companies must act now or face being edged out of business as tech giants increasingly dominate the global economy, according to new research.
By 2025, 80% of all digital services will be delivered through a small number of core platforms, with a handful of tech behemoths monopolising entire industries, says consultancy Virtusa.
Hundreds of UK firms are at risk due to the "explosive growth" of these firms, which are led by Baidu, Alibaba and Tencent – three Chinese companies collectively referred to as BAT – as well as US giants Amazon, Google and Facebook.
Virtusa has warned that companies delivering services are lagging behind in the digital economy compared to firms, such as those in China, which capitalise on emerging trends in other markets.
"Customers – especially millennials – don't care who fulfils their order or delivers them a service. They don't need to have a dedicated banking or telco provider, they're perfectly happy to bank via a social media app if it works intuitively," said Raj Rajgopal, president of Virtusa's Digital Strategy Group and head of Virtusa's China Insights Group.
"Firms are waking up to a world where the economy is being built around platforms, where only the fulfillment of a product or service will matter, not who fulfils it – a realisation that should serve as a wake up to all specialist businesses in the UK," he continued.
It's a warning that the insurance world is all too familiar with, following months of swirling rumours over Amazon's potential plans to enter the industry, and Google's eyeing of the pie.
Earlier this month, new research by GlobalData found that more than 30% of UK consumers said they would consider switching to Google, Amazon or Facebook for insurance. The data and analytics firm warned that the technological capabilities of those alternative providers, "far exceed those of current market incumbents," adding that should the likes of Amazon and Google enter the insurance industry, "disruption will be widespread."
However, not all agree that the tech giants would have an easy ride in the highly-regulated insurance space.
Keith Stonell, Guidewire Software's managing director of EMEA, told Insurance Business that while it comes as little surprise that consumers might like the sound of Amazon selling insurance, the reality of the company entering the insurance market would be more complex.
"Let's not forget, Google killed off its insurance business because, in reality, it takes a lot of effort and care to run a good insurance business," the director said.
"You need patience that most e-commerce businesses don't possess. Amazon is great at making stuff easy to buy, but when you make a claim and need help with a loss - that's a really complex, painstaking business requiring huge amounts of customer relationship management, and communication skills."
Despite that, Stonell warned that insurers mustn't be complacent about the threats: "Good insurers who are focused on their customers will ride out the Amazon challenge. Others, who are less customer-centric, will be seriously challenged, however."
Related stories: