What's causing insurance brokers a "world of pain"? | Insurance Business UK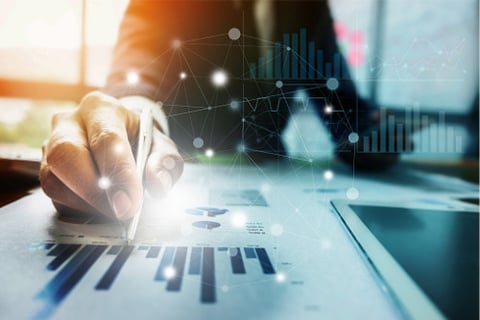 The question of how to transform challenges into opportunities is rarely debated more feverously than in times where challenges abound - and the insurance market is currently facing such a time. Homing in on the technology insurance space in a recent podcast with IB Talk, Craig Malford, senior technology development underwriter at Travelers explored how brokers can unlock the specialist attributes of a tech policy, the challenges that they face when doing so and how these can be translated into opportunities.
Listen now: How brokers can unlock the specialist attributes of a tech policy
The most effective way for brokers to work with insurers in the placement of a complex tech policy is by making sure that they understand it implicitly, he said. This means being able to effectively and accurately identify the cover that is required by the insured. It's essentially a case of discerning both the exposures faced by the business and how the insured can mitigate them. The broker will need to demonstrate their understanding of all lines of business, from employer's liability, to property, to professional indemnity, to cyber.
"But in terms of Travelers," he said, "the best way to really access the benefits and the specialist features of our wording would be to engage with us very early in the process. We would encourage any brokers to work as far out from the renewal with us as possible, [say] perhaps at least six months for the more complex clients. And what that does is allow me, as an underwriter, and my colleagues in risk management to work with both the broker and the client in getting out to visit the client to understand their exposures and really work with them on a consultancy basis."
Malford noted that getting this kind of interaction, where you can explore existing controls and their associated benefits and work with a client to help them understand how expenditure on certain protections will reduce their premiums, is invaluable. That tripartite partnership between the underwriter, the broker and the client is instrumental in working towards a result that will make everybody happy.
Examining some of the key pain points that brokers are currently facing in the space, he highlighted that, particularly in the hardening market, brokers are facing significant challenges. Take for instance the cyber insurance space, he said, where the market has hardened considerably in the last 12 to 18 months and isn't showing any signs of relenting while simultaneously, there has been a spike in high-profile attacks.
Malford emphasised that incidents across the UK have demonstrated the vulnerabilities of networks to attacks. He cited the example given by a broker he is speaking with who compared the current environment to jewellery shops in London in the 1950s. Back then, nobody realised the need for protection for these shops, he said, but suddenly gangs were raiding these businesses because those protections were not in place.
Read more: Travelers Europe weighs in on the cyber risk facing financial institutions
"And this is what we're seeing now with the cyber market, that those protections haven't been put in place," he said. "And as a consequence, you've now got a number of criminal gangs that are exploiting those weaknesses in the cyber protection of companies, and exploiting companies in ever more sophisticated ways to extort money from them. That, coupled with a hardening market, means that we're seeing limits halving, deductibles increasing, premiums increasing – all of which is causing the brokers a world of pain at the moment.
"Insurers are paying claims but they're increasingly nervous about what may be around the corner. And I think what you'll see is more of this, more hardening up to a point where people become comfortable with it, and it all settles down. Another point of potential pain that we're hearing anecdotally from brokers is the difficulty in finding coverage, which offers US jurisdiction. So particularly US jurisdiction with an AA-rated insurer. And I'm pleased to report that Travelers falls into that bracket, we're able to offer US jurisdiction, and we're certainly an AA-rated insurer but [finding that] is becoming ever more tricky."
These challenges do bring new opportunities to the fore, however, Malford stated, as those brokers willing to spend more time with their clients to understand the risks they face and to invest time in their own education around these risks will be in good stead to succeed going forward. Honing their understanding of their clients' exposures, particularly around cyber, business interruption and professional indemnity and being able to demonstrate that understanding is critical.
Brokers that make that effort will see the benefit of a hard market, he said, and if they can give underwriters a sense of certainty that they do understand the risk at hand, and if they accurately present that risk, they are more likely to get competitive terms from underwriters. Meanwhile, those who haven't kept their clients abreast of the changing market and haven't forewarned them about potential increases in premium and reduction in limits, may well struggle to retain business when under competition.
"If they can't demonstrate [their understanding] to the underwriters (and in Travelers space to the risk management consultants as well) and give us that comfort and give others in the market that comfort, it will become increasingly difficult for them to obtain competitive terms," Malford said. "So certainly, there are opportunities for those that are willing to invest the time in understanding [this risk] and presenting a thorough presentation to the underwriters."
Listen now: How brokers can unlock the specialist attributes of a tech policy