Why insurance is the industry with the most to gain from digital transformation | Insurance Business UK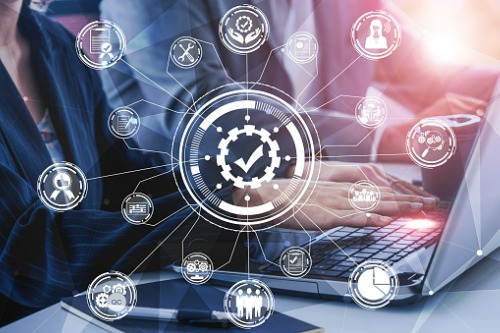 Slow and steady growth has been the mantra of Zywave in the UK since its inception, and the UK-based arm of the business has steadily grown a robust customer base of around 150 clients over the last decade. Now that mantra is changing, reflecting the firm's recent acquisition by the private equity firm Clearlake Capital - for while steady growth is still on the cards, its speed has already started to accelerate.
Jon Maury, Zywave's VP of international operations, joined the firm around the time of its takeover and, speaking with Insurance Business, he touched on what that growth will look like. Clearlake Capital has a lot of faith in the company's ability to grow rapidly, he said, and his role is to lead the evolution of the software company's European business out of London. Since the Clearlake deal was confirmed in October of last year, the firm has wasted no time, moving from a team of five to a team of 35. The ambition and the plan, he said, is to continue to grow the business both organically and very aggressively on the acquisition side as well.
"It's a timely ambition for Zywave," he said, "as the insurance space, in general, is absolutely ripe for digital transformation. There's so much acquisition in this industry which leads to opportunities for insurtech companies to help automate and streamline those processes to get the most out of acquisition… I would say this industry has the most to gain from digital transformation, more than any other industry that I've worked in the last 25-plus years."
Read more: Lloyd's inks deal to create "world's most advanced" digital marketplace
What sets Zywave apart from other firms in the space, he said, comes down to a question of scale and ambition. Zywave has now been operating in the US for around 20 years and works with more than 15,000 insurance businesses globally.
Given that his background is not in insurance, Maury said that he has been moved by how generous insurance professionals have been with their time and their insights since he joined the sector. Also, he noted, there are some clear advantages to coming in with an external take on how the industry operates.
"By coming in and not understanding some acronyms etc. and saying, 'Wait a second, why do you do it that way?' you can see when something doesn't make sense. And you have to have the right personality to push in these areas – both internally, within my company, and also with the clients," he said. "Coming in with a different industry's point of view, be it retail, e-commerce, banking or finance, on how some of their sales distribution and data automation works means I can bring a lot of that knowledge to optimise how other businesses work."
Read more: Data analytics is 'the Holy Grail' for insurance companies
Addressing the plans of the business going forward, he said his prime focus is on continued growth, particularly around how insurers work with their broker channels. A lot of work will also be going into integrating Zywave's recent acquisition WCL (Web Connectivity Limited) and working with them on their go-to-market strategy.
We believe there's a lot of growth with this organisation, primarily with the Lloyd's managing agents, how they do their distribution or placement of risk with their underwriters, how they do accounting settlement and also how they process claims on the London market, he said. "We think we could really make some big changes in how that part of the market works with just a few tweaks with regards to how WCL goes to market. So, my go-to-market focus will be a lot around what WCL is doing right now."
Maury stated he feels positive about the future, especially given the huge range of different start-up companies and innovative ideas currently making themselves known across the insurance space.
"It's really refreshing for me, as someone who likes to see growth and to capitalise on new opportunity and partnerships," he said. "There are so many synergistic things going on right now to solve similar problems, and if you're working with the right company, you can certainly enhance your own offering to offer more value to the client."