Insurers weigh in on emerging risks in structured credit and political risk market | Insurance Business UK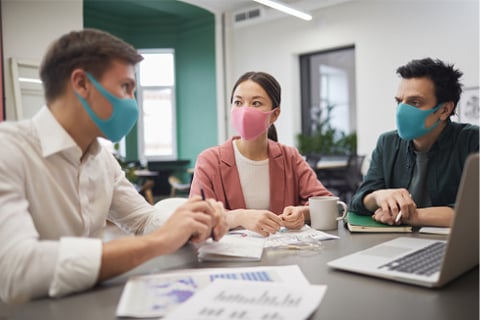 Emerging risks from industries that have been hardest hit by the pandemic are among the biggest concerns of structured credit and political risk insurers in their current portfolios, according to new research from Gallagher.
Gallagher surveyed the structured credit and political risk underwriting community by gathering feedback from 63 underwriters spanning 49 insurers between January 12 and 21.
Read more: Gallagher finalises 100% deal for Capsicum Re
The firm's survey found that only one in three (29%) respondents reported claims registered that they consider attributable to the COVID-19 pandemic. And while this may change as 2021 progresses, Gallagher said that the finding is "positive news for both direct and reinsurance underwriters in this class."
However, when asked about sectors of most concern in current portfolios, respondents cited aviation (28%), tourism (22%), and oil and gas (17%) as their top three areas, reflecting some of the industries that have been severely impacted by the pandemic.
"From an industry perspective, it is reassuring to see that in the oil and gas sector perception has improved over the last six months, considering the significance of this industry to commercial insurers," said Matthew Solley, managing director of structured credit and political risks at Gallagher. "However, underwriters are understandably still concerned by aviation, which remains one of the hardest hit areas of the economy due to the continued impact of COVID-19. Linked to aviation, tourism has deteriorated further since July, moving from third to second in the ratings."
Solley added, however, that the market has "relatively limited exposure to this sector" so "the impact of this should not be too marked."
Meanwhile, among countries of concern due to government non-payment, Zambia (56%) continues to top the list, followed by Angola (40%), and Ecuador 28%.
"Both Zambia and Angola remain at the top of the list due to unsustainable levels of government debt and the significant threat of default," according to Gallagher. "Despite this, in relative terms underwriter perception of Angola has marginally improved since mid-2020 as a result of the increasing oil price."