Containing escape of water claims in commercial buildings | Insurance Business UK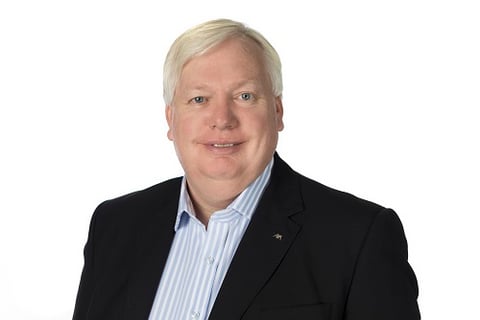 It's been just over a year since the Association of British Insurers made a priority of tackling the rising costs of escape of water claims. The focus then was on domestic properties, where the average cost of these claims had risen by 31% in three years to £2,638. Since then, household insurers have got their act together. They know perfectly well how to handle escape of water claims and tackle the associated costs. They know how to drain, dry and reinstate a property. They are fully aware of the contributing risk factors and the available options to detect and prevent leaks. In the residential sector, things are under control. There might not be huge savings yet, but at least the financial cost is contained.
The situation is very different in the commercial sector, where the market has seen losses exceeding £1 million. One of the reasons why is that office buildings have more water features than residential homes: there isn't just heating, there is also air conditioning; and many coffee machines and water coolers connect straight to the mains.
What is more, building architecture can turn a simple leak into an expensive affair. The location of the toilets is often the same from floor to floor. That stacking design means any problem on the top floor can have repercussions in the storeys below. And if all toilets are affected, the building will need to shut down during repairs.
In tall towers, where the water system is highly pressurised, a broken pipe can leak huge volumes of water extremely quickly. With most of the plumbing hidden behind walls, it can take some time for moisture to appear and alert to a possible leak. These buildings often have voids where water can accumulate unseen, damaging expensive equipment in the meantime, like data cables and IT servers.
Vulnerable circumstances
There are two times when commercial properties are particularly exposed to escape of water damage: when they have just been built, and when they sit empty. When unoccupied, they can be targeted by thieves stealing copper pipes. And, sometimes, the owner or landlord hasn't cut off the water because it is needed for other services, like boilers.
When occupied, commercial buildings are most vulnerable in the first 18 months following their completion. That is when the construction faults tend to show. But anti-leak measures should be taken upstream, during the build.
You need to check the competence of contractors, making sure plumbing is installed by people who are properly trained. Regular checks will ensure good procedures are in place. It is also recommended to take pictures of the pipes before the concealing walls are closed. During and after the build, records need to be kept, listing all the relevant information about the water system installation and maintenance.
For leak detection, systems range from basic to high-tech. A simple sensor placed under a pipe or some tape wrapped around a pipe can detect moisture, activating an alarm or shutting a valve. At the other end of the spectrum, smart technology can analyse flushes and tap usage to determine the pattern of a building and even guess its occupancy. Once algorithms know the amount of water usually consumed, they can tell when something is off.
With a focus on technology, but also competence and common sense, insurers can replicate in the commercial space the progress they've achieved in residential and contain escape of water claims.
The above was an opinion written by Douglas Barnett, director for mid-market and customer risk management at AXA. The views expressed within the article are not necessarily those of Insurance Business.