Easing the burden of social media compliance in insurance | Insurance Business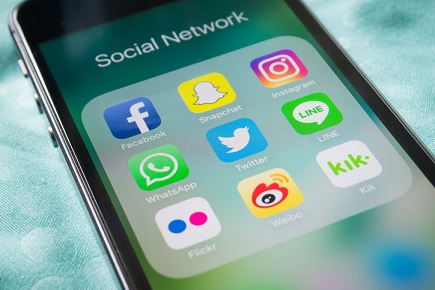 The following is an opinion piece written by Robin Smith, technical director, International, Actiance. The views expressed within the article are not necessarily reflective of those of Insurance Business.
Whether it's reacting quickly to a customer service issue or telling the world about your latest promotion, your response to social media interactions has to be fast, flexible and accurate. Complying with regulations has always been a focus for the insurance sector, but now with regulations tightening elsewhere in the financial industry and new legislation such as GDPR about to come into force, scrutiny on enforcement and compliance is about to take a step-up.
Search and compare insurance product listings for Professional Liability from specialty market providers here
The guidance from the FCA hasn't really changed since 2015. Financial promotions must be clear, fair and not misleading; contain risk warnings and other required statements; and be approved, stored and archived. However, the use of social media and other collaborative communications has changed - dramatically. The number of channels and communication tools available is continually growing, and, with it, consumer expectations are changing. Customers are no longer content to communicate with the channel of the business's choosing, they expect a multichannel environment, which makes complying with some regulations such as standalone compliance in promotions a challenge.
The volume of messages also makes life difficult for reviewers who must ensure that social posts comply with regulations, not to mention the arduous task of reconstructing conversations across multiple channels for eDiscovery purposes.
However, readdressing the balance between compliance and the use of data communications within an organization isn't a difficult task. As with most business issues, a pragmatic approach is often the simplest: understand the need of the business, identify the policies and procedures already covered, and mitigate the remaining risk.
The FCA has long since advocated the use of technology to enforce policies and hence prevent issues from occurring in the first place, but it can also ease the burden of compliance while delivering productivity benefits too.
Automated review
The nature of social media relies on users being able to respond in real-time. By using an automated pre-approval workflow, users can send messages from their favourite social platform with confidence. As soon as the user presses "post", the message is passed into the compliance system where it is automatically sent for review for possible infringements. Cleared messages are posted directly, others are held for formal review and the user notified.
This not only ensures that your business is protected from accidental or malicious misuse of social media, but releases the pressure on compliance teams already overloaded with the number of messages requiring review.
Understand conversations in context
Speed and accuracy in reconstructing past conversations can be crucial in both eDiscovery and compliance situations. Unfortunately, the complex way in which employees, partners, and colleagues communicate today can make this an almost impossible task.
An agent dealing with a customer complaint on Twitter may switch over to email, to prevent any inflammatory and personal comments from being handled in public. An interaction on Facebook may switch to instant messaging. This might include several people who joined the conversation at different times, with numerous sideline chats between individuals as they discuss the main conversation on a one to one basis.
Understanding the context of these conversations, who joined when and over what channel at a glance is only possible if the conversations are stored contextually. This not only allows legal teams to rapidly build a picture of a situation, but also helps identify rogue operators by highlighting unusual channels or interactions with people outside of their normal routine.
Capture conversations in real-time
Modern communication tools have added another layer of complexity to archiving business conversations. Most businesses understand the need to archive messages and have implemented ways to use their email archive to take a snapshot of social channels. But this only tells one part of the story.
It doesn't show that someone has deleted all of the messages they know are against policy before the archiving process runs each day; or that a member of the public has deleted their social media posts with you that then makes you look bad. The only way to demonstrate your position, whether to a regulator or in a court of law, is to maintain an archive that captures everything in real-time.
Proper record keeping
The key to protecting a business from fines, internal fraud, and other risks exposed by the use of social media tools is proper record keeping. This includes controlling, overseeing and archiving all conversations as they happen and retaining them in as near to their original format as possible.
Achieve this and organizations can not only meet compliance obligations, but also gain insight into their communications data that can be used to improve the overall effectiveness and productivity of the business.
Related stories:
RSA unveils new marketing campaign
Police busting ghost brokers in nationwide awareness campaign