How insurance can bring back brand loyalty | Insurance Business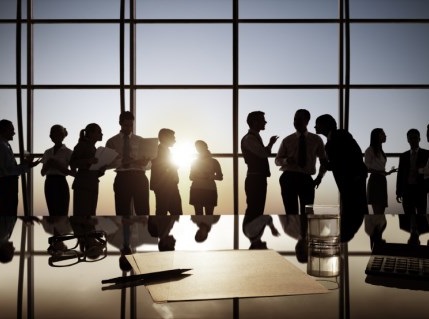 The following article has been composed by Steve King, managing director: experience, and Noreen Kinsey, senior research director and divisional head (retail & leisure), at Future Thinking
It shouldn't be surprising that customers find it difficult to get excited about an insurance brand. The circumstances where you have to use insurance tend to be unpleasant. But this disconnect is haemorrhaging customers – and this is a big problem for insurance brokers.
A quarter of individuals have changed their car insurance provider and one in five has changed their home insurance in the last 12 months, according to recent research conducted by Future Thinking.
Compare this with only 12% changing their mobile network supplier, or 14% their telephone, broadband or TV provider, and it's clear that insurance has a particularly bad brand loyalty problem.
It can be difficult to find out why customers end up leaving. When asked to rationalise their choice of insurance product, customers will usually espouse a few well-worn phrases: they will talk about the 'quality of the product', 'consistent and reliable service', 'easy to deal with' and 'excellent quality'. 'Price' comes much lower down the list of their rationalised priorities.
However, the reality is that price, for most, is the core decider.
Most of your customers do not read the small print or compare the detail of policies. Insurance products are complicated financial documents with enough legal-ese in the mix to make them an unattractive read to the majority.
There may be certain aspects they look for, like the size of the excess, ability to pay a monthly premium, or stand out issues like courtesy car provision on motor insurance. However, on the whole, insurance companies and their brokers are competing not on the detail of the policies they offer, but on the base cost to customers.
Customer service is still undoubtedly important. It is the face of the company and in our social media age, negative word-of-mouth has become an ever-increasing threat. Getting this badly wrong will push customers away just as much as prices will.
The problem is this: most customers have no dealing with insurers other than at the point of purchase or renewal. They have many customers who sign up for the plan, but very few people who actually end up using the service. Policies (thankfully) aren't tested most of the time, so how can providers validate and prove their worth? How do they demonstrate they are superior to their competitors, and build loyalty?
With little perceived differentiation in products and few people actually invoking the insurance, there is very little opportunity to delight.
The brand is of paramount importance. Marketing the brand as trustworthy, reliable and relevant to the customer is the price of admission into the market (as is avoiding negative word-of-mouth).
With a powerful brand, price is relegated to simply being the differentiator at the point of purchase. Customers will decide between those suppliers that fall within their repertoire of acceptable brands, based on perceived trust and quality.
The result is that for insurance companies and brokers it is less about sweating the small stuff or providing minimal gains in terms of product development, and more about ensuring the brand is strong. It means making sure that as many claims as possible are actually paid out, to counter negative word-of-mouth. And when those claims are processed, make sure that the customer service is exceptional. That is the key to giving customers something to get excited about and demonstrate that their investment is worthwhile.
The views in the article above are those of the author. They do not necessarily reflect the views of Insurance Business UK.


Related stories:
How insurance industry can turn regulators' demands to its advantage
Ethics and profit go together