How small businesses can avoid biting the dust | Insurance Business UK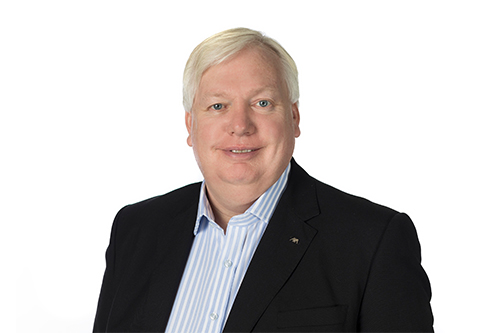 The following is an opinion piece written by Douglas Barnett (pictured), director, mid-market and customer risk management, AXA Insurance. The views expressed within the article are not necessarily reflective of those of Insurance Business.
As work-related lung diseases are estimated to kill 12,000 people each year in Great Britain, the Health and Safety Executive (HSE) is cracking down on dust exposure, with more inspections and fines. Brokers who sell business insurance to SMEs, in particular employers' liability cover, can help these small businesses get the risk management advice they need to stay compliant and keep their staff safe.
The HSE is focusing its attention on construction, woodworking and food manufacturing, but dust can be a problem in almost any industry. It can come from asbestos, flour, grain, wood, rocks, sand, or bricks. And excessive exposure can cause asthma, silicosis, lung cancer and other diseases. Precautions must be taken to avoid skin and eye contact and to ensure workers don't swallow any dust or – most crucially – don't inhale any.
In July, a playground installation and landscaping contractor was fined £20,000 after two of its employees cut materials containing silica with a power tool without wearing protective masks. The previous month, a stone masonry company where an employee had developed silicosis was fined £8,000. It had operated for several years without sufficient dust extraction.
The HSE approach has a strong focus on prevention, as illustrated by the awareness campaign it launched when it intensified the frequency of its inspections. Plenty of information on how to prevent dust exposure is available for free from the HSE website, although specific guidance can come at a cost under certain circumstances: if during a visit, an HSE inspector finds it necessary to provide written advice, they could charge the business Fees For Intervention (FFI) which can range from £5,000 to £10,000 and must be paid within 30 days. The HSE inspector can also issue an improvement notice requiring controls to be improved or can issue a prohibition notice meaning all work must cease until satisfactory controls are in place. Finally, where a business breaches statutory legislation and management are clearly exposing their employees to dangerous concentrations of dust, the full weight of prosecution is applied; large fines can be levied and, in the most severe of cases, custodial sentences may be pronounced.
Businesses must understand the risks and mitigate them, even if they can't actually see them. Indeed, some of the most dangerous particles are barely detectable to the naked eye and the symptoms of lung diseases can take many years to develop.
But employers must be in no doubt that it is their duty to stop this invisible killer, which can lurk on farms, construction sites, vehicle body shops and many more workplaces. The Health and Safety at Work Act 1974 requires them to ensure their staff aren't exposed to unnecessary risks. And the Control of Substances Hazardous to Health (COSHH) 2002 Regulations explains how they are required to protect their employees and members of the public.
The best solution can often be to change the process that produces dust so as to reduce or remove the nuisance, but that isn't always possible. In those cases, it is recommended to vacuum or wet clean the workspace, or to resort to dust extraction. Finally, when air concentration levels remain too high, employees need to wear protective equipment, from gloves, aprons and eyeglasses to face-fitted respirators that prevent dust particles from reaching the lungs.
Businesses will often need to roll out a combination of those control measures to keep their dust risks in checks. What really matters is that they don't brush it under the carpet.