How to improve customer experience in insurance | Insurance Business UK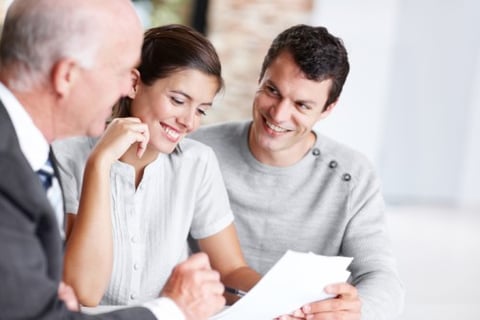 A new report from McKinsey highlights that other than utilities (including broadband providers) the insurance sector provides the worst online customer experience. A separate study by PCA shows that a poor online customer experience is the major reason for cart abandonment and a third study by SalesCycle reveals that the insurance industry (unsurprisingly given the above two studies) has the highest cart abandonment rate of any sector, currently standing at 84%. That means that on average two in every 10 customers fails to convert.
So, in an industry where competitive advantage is king, here are four easily implementable ways to encourage customers to complete their journey.
1. Choice matters
Customers like having a choice. And when it comes to payment options its crucial. More than half of people will abandon a policy purchase if there aren't a variety of payment options. The insurance industry has responded and now it is common for customers to be able to pay in one lump sum or spread the cost of the premium over a specified time period. However, is this enough? How about the ways that customers can pay. Only a handful of insurers currently accept PayPal or ApplePay. Its Visa and Mastercard all the way (and Amex if you're very lucky). This alienates a significant proportion of customers. For instance, a study by PayPal reveals that more than one third of millennials consider credit cards to be "old school" and over 70% said that they thought credit cards are not secure. The study also shows that 63% of them do not have a credit card and would find using plastic cards "annoying." When it comes to online customer experience they want P2P payment options.
2. Show the purchase process
We're becoming more impatient. The Instant Gratification Nation study by YouGov reveals that 34% of over-55s are less patient today than they were five years ago, a figure that rises to 52% among the under-25s. The research blames the spike in impatience on consumers' reliance on technology to complete everyday activities. Impatience translates into cart abandonment when consumers believe something is more laborious than it needs be. For insurance, which by its very nature has a longer, more protracted purchasing process than most other products, it is important to manage the customer and their expectations. Having a visual representation of the process in the form of a progress bar is a very effective way of doing this. And statistics show that sites that segment a lengthy registration process into simple steps are twice as likely to convert a customer as one that doesn't.
3. Be accessible
According to SuperOffice more than 30% of customers expect a Live Chat function on a website and over 80% of smart phone users expect it on a mobile site. Being accessible to your customers and answering their enquiries is one of the easiest ways to convert them. So, make your contact information easy to find. Only 36% of Car Buyer Magazine's top automotive insurers provide customers with contact details on their home page and of these 80% don't make them obvious. Therefore, offering Live Chat means they don't need to search around for contact details if they have a query and it feeds into the above point on instant gratification!

4. Check not complete
And leaving the best until last: Check not complete. This is the tip that is proven to convert more customers than the previous three put together! Customers do not want to fill out tedious forms. And nor should they in this day and age. Data is key. Through sophisticated data management techniques it is now possible to pre-populate insurance forms meaning you can ask customers to check their form, not fill it out, taking considerably less time and effort. Car insurance quotes can do this by using data from DVLA, while home insurers can use household data to pre-populate questions such as number of bedrooms and bathrooms, property type, age of property, and rebuild costs. In addition, these datasets can also be used to run marketing campaigns with a fully underwritten home insurance quote, as opposed to an estimate. This in turn, will drive a stronger call to action, allowing the consumer to simply enter a unique code on an insurer's website and go straight to payment.

What all these tips have in common is that the easiest and quickest route to market wins, and insurers who fail to adopt a streamline approach will be left behind.
The preceding was an opinion piece by Nick Henthorn, chief revenue officer, Outra. The views expressed within the article are not necessarily reflective of those of Insurance Business.
Related stories:
Global trends are shaping a new insurance industry
'Impatient' millennials want speed, tech in insurance – but not necessarily apps