SMEs: Drivers of change in insurance | Insurance Business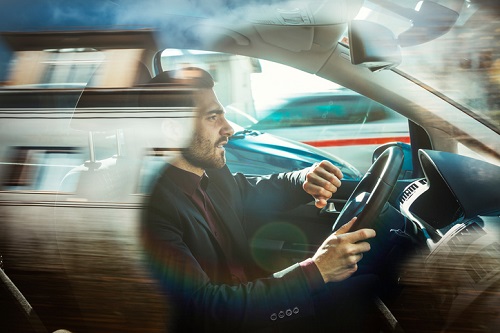 The following is an opinion piece written by Liam Gray, head of research and partner management at Rainmaking InsurTech. The views expressed within the article are not necessarily those of Insurance Business.
SMEs are gradually becoming an important driver of growth within our digital economies. A diverse group with requirements ranging from emerging technologies to tailored services. How can incumbent insurance players learn from SMEs and evolve to address the needs of a variety of small businesses that are often misunderstood, underserved and miseducated?
It's easy to understand why insurance is essential to the SME. Ultimately the right insurance will enable the SME to work without the fear that unexpected situations could close their business or slow them down. What is more misunderstood is the relationship of the SME insurtech to the insurer. Both in helping insurers deliver products and services that the SMEs want, as well as their ability to help educate large corporates through their use of innovation. We are experiencing examples of SMEs driving significant change through their ability to impact and even revolutionise marketplaces. Remember, even Amazon was an SME at one point.
Corporations, incumbents and larger companies need to be aware of the power of the SME and understand the evolving demands of this segment to provide products and services that address their needs and requirements. They must also be cognizant of new SME insurtech entrants and tech-enabled players who are driving change at a micro-level of key markets and who will have broader implications in the future at the macro-level, as new and evolving trends get adopted.
Understanding which SMEs will be successful or will be the next trendsetter can be a somewhat complex assessment due to the range of activities such businesses elect. However, we only need to look at a few examples to see the excessive insight they provide for the future, independent of their ultimate long-term success. New technologies and approaches illuminate futures and provide insight into the trajectory of the insurance industry, for example:
Pure digital players include companies with products or services targeted at specific market segments that are mostly served in digital ways. Pure play means the provision of everything online or through a variety of digital devices as well as the delivery of frictionless experiences.
Value chain enablers represent 80% of the start-ups entering the current insurance market. Their main focus is to solve issues across the insurer operating model by enabling capability able to repurpose unique assets addressing the customers' needs.
As SMEs become more digital-friendly, they also acknowledge the risk cyber-crime represents to their business, and a variety of services are being shaped to educate and prevent reputational and significant financial losses. In recent years the growth of cybercrime has made it more profitable than the combined global trade of all illegal drugs and represents "the greatest transfer of economic wealth in history." This has prompted a rise in "platform" companies ultimately seeking to transform industries or sectors with a set of solutions and products rather than product companies that sell a solution to a problem usually to a specific sector or type of industry.
The benefit of the platform play is that while it's more complex than just selling a product, it provides the ability to keep evolving. Building an industry-changing platform means being able to deliver solutions that address more complex problems for your customers. For insurers, understanding the role of potential platform plays within the solutions they provide will enable them to focus on delivering increasing value to customers.
Each of these examples shows how successful new entrant insurtech SMEs shape and develop a set of attributes to attract and meet the needs of the SME business as well as creating an opportunity for existing insurers. Uncovering the development and shift in SMEs due to technological advancement and shifting attitudes offers inspirational insight for large companies.