Why hasn't my gadget claim been settled in three seconds? #InsurTechs can | Insurance Business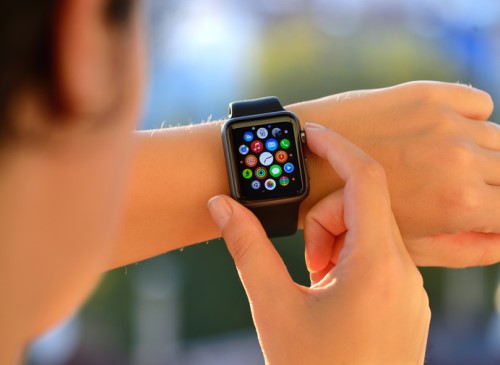 The following is an opinion article written by Sumit Sethi, consultant at Altus Consulting. The views expressed within the article are not necessarily reflective of those of Insurance Business.
I fondly remember January 01, 2017, as Lemonade announced setting the world record for the fastest claim. I was so impressed by A.I. Jim, Lemonade's claim bot, that I recounted this #Insurtech triumph to many senior executives over the coming days. However, while the technical capability of A.I. Jim is similar to that of incumbent insurers, Lemonade's end-to-end process feels lightyears ahead. #Insurtechs clearly have slicker claims processes baked-in but why haven't insurers developed more encompassing digital claims processes, regardless of complexity?
I less fondly remember January 01, 2018, as my own claim form for my lost Apple Watch still had to be posted to the insurer. The claim had occurred a month earlier during a flight connection at the beginning of my holiday. Since the incident, I sought to understand my conflicting perspectives; insurance professional and claimant because my own gadget claim experience seems flawed, but I can kind of understand why.
I spent parts of my holiday debating whether to claim because the hassle and time involved felt more than the potential indemnification. To share my ongoing claim experience (yes, it still continues), I have listed four aspects; each one being concluded with the perspective that held more value for me i.e. insurer opportunity or claimant reality:
Peril - I sadly remember December 01, as this was when I lost my Apple Watch at Mumbai Airport while connecting to Singapore. Once I noticed my loss, the plane was taking-off. The following day I logged on to iCloud to locate my watch and when I couldn't, I put it on 'lost mode'. Insurer opportunity as we need to better understand existing tech to promote loss prevention, mitigation and recoveries before point of claim, for all perils, as #Insurtechs will definitely do so.
Subject matter - I've previously mentioned my Apple Watch in blogs and the gamification aspect significantly transformed my behaviour for the better. Regardless of the claim outcome, I will be sporting a new Apple Watch within the next month as it has become indispensable. Claimant reality because claims always suck! I can't fully be indemnified, regardless of whether the claim is accepted. Even #Insurtechs can't cover the intrinsic value of my Apple Watch.
Notification - Downloading the policy booklet (32 pages long) after my loss was easy, but notifying the insurer wasn't. There was no online notification process (paper claim form!), email auto-responses contained poor response-time SLAs, which they missed. Returning home, it took three calls to notify my Insurer! Insurer opportunity because reserving is key and #Insurtechs will soon have single-click processes. Relying on claimant inertia is like delaying payment to accrue bank interest; pointless.
T&Cs - The claim condition of notifying the police where the loss took place within 24hrs felt problematic. As I never left airside, I assumed that I was not technically in India and therefore, I did not notify the Singaporean Police. On my return trip back to India, I did not notify the Indian Police as I was in a different city (Delhi). I have been aware of this archaic condition back from implementing mobile phone insurance schemes in 2010! Insurer opportunity because technologies from A.I., asset-tracking and digital First Notification of Loss (FNOL) can improve validation, reduce fraud and decrease the claims lifecycle.
I am claiming on my annual worldwide travel policy because obtaining separate cover for my lost Apple Watch seemed like a hassle. Being time-sensitive, there was no catalyst for me to obtain an individual policy so I am more prepared to fund the loss myself than incept an individual policy. Likewise, maybe there has been no catalyst for insurers to digitalise their claims processes as evidenced by the Altus GI Digital 2017 Ranking.
I can understand why my insurer is not rushing to launch an online FNOL for what might be a relatively low-value, low-frequency claim type, but the threat of new entrants should be the catalyst for them to move towards more encompassing digital claims processes. As simple and complex claims are not mutually exclusive, insurers should reuse process enhancements across their lines of business - i.e. better motor claims processes should be adopted for gadget claims and vice versa.
In 2011, working at
Allianz
, I implemented a claim notification website for First Direct as part of its mobile phone Packaged Bank Account (PBA) scheme, having delivered the call centre implementation in 2010. The idea for this innovative delivery came via senior managers during the early planning stages. Having worked on other claims change initiatives, investment is primarily focused towards operational savings and, recently, fraud management. This makes sense until I observe how #Insurtechs operate, because as they penetrate further into the market, across more lines of business, their simpler claims processes will benefit all involved except for existing Insurers.
If my loss had occurred with Lemonade, I have no doubt that it would have taken A.I. Jim more than three seconds to make a decision but it would have been reached before the end of my holiday. Kodak perilously chose film over digital, even though it invented the first digital camera and had digital capability but decided to focus on the BAU of film instead. This should chime with insurers who are operating from a position of market strength, because it can quickly be eroded.
Having said all of the above, I'm only really concerned about the loss of my Apple Watch, and more worryingly, I'm still waiting for the outcome of my claim…
Related stories:
Nimble insurtechs driving change in car insurance ecosystem
Zurich supports rebranded insurtech