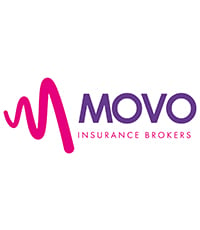 Movo Insurance Brokers
Movo Insurance Brokers was established in 2010, and has since then enjoyed incredible growth, thanks to its people's knowledge and commitment to look after their customers.
The independent insurance broker works to provide its staff with the best environment to thrive in and reward their contributions to the team's success. It also has a focus on training the next-generation insurance entrepreneurs, encouraging all staff to ACII/DIP/Cert studies and arranging one-on-one sessions for those who need support.
At Movo, all staff are shareholders in the company, motivating and inspiring them to look for the smartest or innovative solutions to their clients' needs. The company's structure allows unit leaders to enjoy full autonomy and to share in profitability of their business. They also set bonuses for their teams.
What sets Movo apart from other insurance businesses is that it offers its people the opportunity to create and manage their own business. Anyone who is competent and has the desire to create a service proposition for clients to utilise Movo's support network are given access to finance and support, so they can achieve full professional independence. Movo currently has 14 units/businesses in the group now and their level of success has been astounding.