Oxbotica scoops robotics award | Insurance Business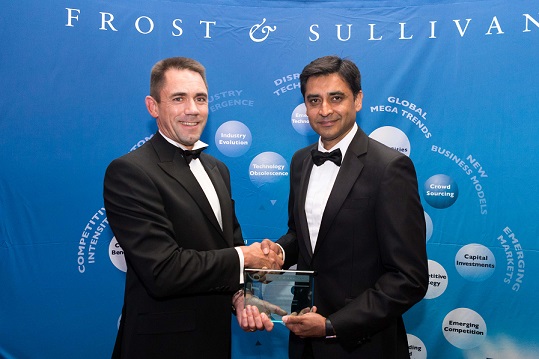 A technology firm that is paving the way for the insurance industry has been honoured with a prestigious Technology Leadership Award.
Oxbotica, a spin-off of Oxford University's Mobile Robotics Group, has been highly praised for tapping into the "unlimited potential" of robotics and autonomous systems by scooping the Frost & Sullivan Technology Leadership Award for Autonomous Driving Software.
The company has been at the forefront of commercialising technology associated with autonomous vehicles and has strong links with the insurance sector having worked closely with XL Catlin in order to come up with ways of dealing with the risks associated with these kinds of "bleeding edge" technologies.
"We have chosen to work with Oxbotica because they are top of their class in robotics and autonomous systems," said Paul Jardine, Chief Experience Officer, at XL Catlin. "Our partnership will allow XL Catlin to work hands-on with this innovative technology [and] hand-in-hand with the people who develop it, allowing us to assess and insure the technology of the future. We are delighted that Oxbotica has been recognised for its important work in this field."
The company was recognised for having a "successful track-record" in the commercialisation of its intellectual property (IP) in its work with autonomous vehicles.
Dr Graeme Smith, Chief Executive of Oxbotica, said: "Our work is unique because we work with companies who make the likes of cars, forklift trucks, and public transport vehicles and help them integrate robotics software into their own products.
"We are fully independent and we work freely with many different engineers and scientists to accelerate our technology to market and to turn driverless vehicles into reality. This is an exciting area of growth in the UK and we have been working hard with our business partners to make the technology of the future available sooner."
Related Links:
XL Catlin launches global M&A division
XL Catlin unveils global unit on alternative risk transfer