The power of emotional flexibility | Insurance Business UK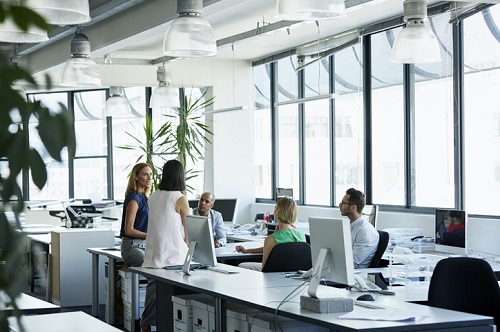 Being able to tap into the mindset of different people is a valuable gift in business and in life.
"Women have the unique ability to be a chameleon in certain situations," said Rekha Schipper, president and CEO at Petaluma, Calif.-based Tangram Insurance Solutions. Schipper finds that standing out from the cookie-cutter white, male broker can work to her advantage as it enables her to relate to many different people.
"I can go into a dinner with a lot of powerful male CEOs and their spouses. I can relate with the men on the topics that they're talking about, but I can also move towards the wives and empathize with motherhood, figuring out what you want to do with your life, keeping it all together and staying in shape," she said.
Sybil Verch, SVP, national director, wealth management at B.C, Canada-based Raymond James concurs, saying that a woman's ability to be empathetic is a winning characteristic in wealth management.
"It's not just about the money," she said. "It's about getting to know people, their lives, and what's important for them and their families. Women tend to show they care. People won't remember what you said, but they'll remember how you made them feel." The fact that women are increasingly making the financial decisions in a family is another huge plus. "There's a golden opportunity for women to succeed in the wealth management area because women work with women," said Verch.
Tamara Knight, executive agent at Naperville, IL-based Esser Hayes Insurance Group finds that clients can sometimes be more receptive to a female consultant as they are perceived as more trustworthy, and further removed from the image of a stereotypical crooked salesman.
"Most of the clients I work with stay with me for a long time," she notes.
"Typically, planning comes more naturally to women," said Verch, adding that investors tend to view this trait as an advantage. "Planning and goal-setting for well-diversified portfolios; Those are the traits that I think make women really good financial advisors and wealth advisors."
In her book published in 2017, The Female Edge, Verch discusses the opportunities available to women across numerous industries today.
She said: "Companies are now recognizing the edge that women have and saying, 'Oh, my gosh, we need more women. We need women in leadership. We need women on the board. We need women as managers and executives.' So, it's up to women to put their hand up and seize that opportunity that lies ahead."