Actress sues Lloyd's of London | Insurance Business America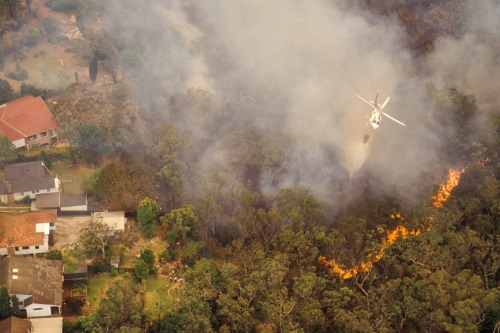 Lloyd's of London is in hot water after TV actress Tracey Bregman, known for roles in The Young and the Restless and The Bold and the Beautiful, revealed that she's suing Lloyd's for allegedly underpaying insurance policy benefits after her Malibu home was devastated by the Woolsey Fire in November 2018.
Bregman's newly constructed home was one of thousands destroyed by the fire, which burned through around 100,000 acres of land in Los Angeles County and Ventura County almost two years ago.
Read more: Brown & Brown California broker: 'It feels like we've been on fire for two years'
Following the fire, Bregman filed a claim for benefits under her homeowners' policy and, despite having enough coverage to rebuild her home, the insurance company refused to pay. In turn, the actress hasn't been able to rebuild her property and has been living in temporary housing, according to a press release from her legal representation, Merlin Law Group.
The lawsuit argues that the issues stemmed from the hiring of an "unqualified and biased consultant" by Lloyd's to prepare an estimate for the rebuilding costs. After Lloyd's refused to pay Bregman any amount beyond that estimate, she sent several bids from her own licensed contractors, who estimated that the rebuilding costs would be millions of dollars more.
Lloyd's also didn't consider the surge in construction costs in the region after the 2018 wildfire season, the lawsuit alleges.
The press release states that the lawsuit seeks an award of contractual, general and punitive damages, and points to this situation as "another example of insurers not fulfilling their obligations to policyholders."
"An insurer is wrong and breaches its duty to its policyholders when it unreasonably refuses to pay policy benefits for a covered loss despite the insured having adequate coverage," stated the press release.