AIG suffers $7.9 billion loss in Q2 | Insurance Business America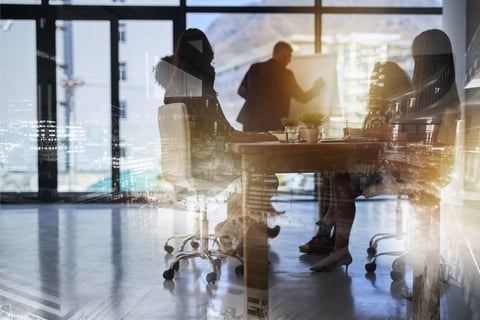 Results season continues, and among the latest to release their second quarter report is American International Group (AIG) which is the bearer of not-so-stellar news.
In the three months ended June 30, the insurer suffered a net loss attributable to AIG common shareholders of $7.9 billion. The figure represents a nosedive from the $1.1 billion attributable net income recorded in the same period in 2019.
"The loss was primarily driven by a $6.7 billion after-tax loss from the sale and deconsolidation of Fortitude and $1.8 billion of after-tax net realized capital losses primarily related to mark-to-market losses from variable annuity and interest rate hedges including the impact of AIG's non-economic non-performance risk adjustment, per GAAP (generally accepted accounting principles), on the fair value of AIG's associated liabilities," explained AIG.
"The after-tax reduction to total AIG shareholders' equity resulting from the sale and deconsolidation of Fortitude was $4.3 billion, or $2.5 billion on an adjusted common shareholders' equity basis."
In terms of adjusted pre-tax income (APTI), AIG's general insurance segment posted a second quarter APTI of $175 million. The amount is the combination of a $518 million net investment income and $343 million underwriting loss.
AIG noted: "The underwriting loss included $674 million of CATs, net of reinsurance, reflecting $458 million of estimated COVID-19 losses, $126 million of civil unrest-related losses, and $90 million of natural CATs compared to $174 million of CATs, net of reinsurance, in the prior year quarter."
The life and retirement business, meanwhile, saw its quarterly APTI fall from 2019's $1 billion to $881 million this time around. In addition, AIG's 'other operations' took a beating, reporting a $510 million adjusted pre-tax loss in the three-month span.
AIG chief executive Brian Duperreault, however, is focusing on the positives.
Commenting on the Q2 numbers, the CEO stated: "Our core businesses performed well in the second quarter. In general insurance, the underlying underwriting profitability improvement was driven by our focus on portfolio remediation and expense discipline. Life and retirement benefited from its diversification and agility, and continues to meet client needs despite an uncertain economic environment.
"We also executed two important transactions in the second quarter that significantly enhanced our risk profile and helped to position our core businesses for growth. The sale of our majority stake in Fortitude Holdings de-risks our balance sheet and reduces our exposure to long-tail runoff liabilities and interest rate risk."
Duperreault added that AIG's personal insurance high net worth portfolio enjoyed benefits from the formation of Syndicate 2019 and new quota share reinsurance agreements.
Highlighting the strength and resilience of the company's workforce, the AIG boss also said he is proud of the many ways they are managing through this challenging period. "I remain confident that AIG is well-positioned for the future as we make progress toward becoming a top-performing company and leading insurance franchise," asserted Duperreault.