Berkshire Hathaway hit by insurance underwriting decline in Q4 | Insurance Business America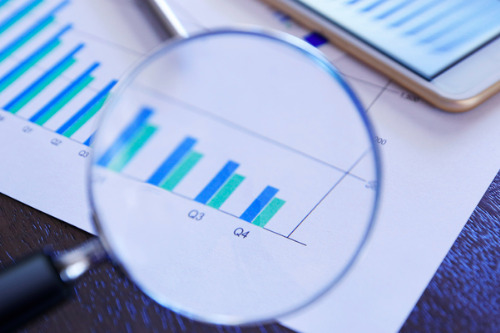 Berkshire Hathaway Inc. may have bounced back big-time in the fourth quarter of 2019 – from a $25.4 billion net loss in the same quarter in 2018 to net earnings attributable to shareholders of $29.2 billion this time around – but the same can't be said about the group's insurance underwriting result.
In a release over the weekend, the multinational conglomerate reported an operating loss of $857 million for insurance underwriting. Berkshire's insurance investment income; railroad, utilities, and energy; and other businesses all posted operating earnings in the quarter.
For the full year, the insurance underwriting operations recorded a $325 million operating income, which is significantly lower compared to the $1.6 billion in operating earnings enjoyed in 2018.
Group-wide, operating earnings in the quarter amounted to $4.4 billion, down from $5.7 billion; operating earnings for 2019 fell slightly from $24.8 billion to nearly $24 billion. Meanwhile Berkshire's full-year result stood at net earnings worth $81.4 billion, a surge from the previous year's $4 billion.
In its announcement, Berkshire highlighted: "Due to a change in Generally Accepted Accounting Principles (GAAP) in 2018, we are required to include the changes in unrealized gains/losses of our equity security investments as a component of investment gains/losses in our earnings statements."
The company went on to note: "Investment gains/losses in 2019 include gains of approximately $23.6 billion in the fourth quarter and approximately $53.7 billion for the full year and in 2018 include losses of approximately $28.1 billion in the fourth quarter and approximately $20.6 billion for the full year due to changes during the fourth quarter and for the full year in the unrealized gains that existed in our equity security investment holdings.
"Investment gains/losses also include after-tax realized gains on sales of investments of approximately $1.0 billion and $0.8 billion during the fourth quarters of 2019 and 2018, respectively, and gains of approximately $2.6 billion and $3.1 billion for the full year of 2019 and 2018, respectively."
In a letter to shareholders on Saturday, board chair and chief executive Warren Buffett explained the impact of the new GAAP rule as well, while urging those looking at the company's results to focus on operating earnings.
Buffett, in his 12-page letter also stated: "Today, we have most of your money deployed in controlled businesses that achieve good-to-excellent returns on the net tangible assets each requires for its operations. Our insurance business has been the superstar. That operation has special characteristics that give it a unique metric for calibrating success, one unfamiliar to many investors."
The CEO asserted: "Our property/casualty insurance business has been the engine propelling Berkshire's growth since1967, the year we acquired National Indemnity and its sister company, National Fire & Marine, for $8.6 million.
"Today, National Indemnity is the largest P/C company in the world as measured by net worth. Insurance is a business of promises, and Berkshire's ability to honor its commitments is unmatched."