BLOG: Developing leaders who are great – not just good | Insurance Business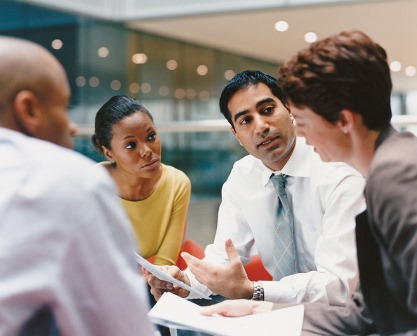 As mentioned previously in this series on the integrated talent excellence model, managers are a critical driver for talent engagement and development. But they are much more than that. Managers who demonstrate leadership skills have a clear impact on daily company and employee performance. Managers, by definition, are responsible for coaching, influencing and creating the space for employees to perform their best to improve both productivity and quality of service.
Great managers get things done through others; Jack Welch, former CEO of General Electric, once said that he spent 60 percent of his time in these activities. Leaders who can help people transform their passion and talent into high performance and work productivity are critical to company success. For example, Google found that employees who work for these kinds of leaders are happier and generally more productive; and according to a recent Gallup study, companies with these kinds of leaders can, on average, deliver 147 percent higher earnings per share and approximately 48 percent higher profit than their competition.
What do great leaders do better than good leaders?
The environment for hiring and retaining excellent talent has become incredibly competitive. This means businesses need leaders who are great, not merely good – and employees know the difference. Great leaders show excellence by doing these five things better than others:
Listening: Proactively asking for and actively hearing what their employees have to say.
Sharing: Keeping employees informed about the business and how that impacts their work (what we call "line of sight").
Developing a compelling vision: Describing the future and communicating a plan for reaching it. They explain in a way that gets others interested, excited and ready to make that future a reality. They give people a reason to choose them as their leader.
Focusing on team, not themselves: Expressing authentic interest and concern for team members' success and well-being that fosters trust, open dialogue, full transparency.
Building credibility: Respected by others for their experience, expertise, assertiveness and ability to deliver results. They build trust through a process of collaboration and respect.
Where are these behaviors the most visible in everyday practices?
In order to develop great teams, great leaders model best practices related to performance management. They set clear expectations by using SMART (Specific, Measurable, Achievable, Relevant, Time-bound) goals and even SMARTer development plans that both drive the results and behaviors an employee needs to demonstrate. The best development plans focus on leveraging strengths more than "fixing" weaknesses. I recommend development plans that cover two strengths for every one weakness.
Furthermore, leaders provide frequent, specific and timely feedback in a consistent manner. This is especially important for less experienced employees. Consistent feedback:
Includes a mix of scheduled and impromptu conversations
Covers results, behaviors and development in every meeting
Addresses both constructive and reinforcing feedback.
Feedback should always be forward-focused, meaning that you are sharing examples of past behaviors and results in a way that helps people see problems, consequences, and other options. That way, both managers and employees see feedback as a learning opportunity that is supportive, and not a punishment to be avoided.
Great leaders also show their commitment to others by holding scheduled feedback conversations just as sacred and important as meetings with senior leaders or clients. Yes, they might have to reschedule once in a while, but not very often, and they always show up calm, prepared and ready to listen.
Finally, great leaders are also passionate in their quest to address poor performance. Allowing poor performers to stick around is disenchanting to others in the company. It acknowledges that it is ok to not perform, and causes more work for others. When an employee is performing poorly, leaders must acknowledge and address that performance issue promptly and directly. Don't be surprised if you need to address this 10 percent of the time; if you are not, maybe your expectations are too low.
Great managers get the best results by influencing, not controlling, others. After all, the cost of hiring and developing a new employee is very high, so companies want to leverage those costs and investments in order to realize a better return. In my next column, I will address the associated processes and costs for hiring a new employee, and how it is more economical to invest in the people you already have than constantly having to find new employees.
Dr. Kirk D. Fleming, MBA, is the Assistant Vice President of Global Talent Development at ReSource Pro. He has more than 20 years of experience in learning and development across a variety of industries. Since 2010, he has led ReSource Pro's Learning & Development department where he and his team have been recognized with several international and national awards for excellence. Dr. Fleming can be reached at
kirk_fleming@resourcepro.com.cn
Related stories:
4 ways to harness talent management for profitability
It's not about training: thinking strategically about talent development
Talent engagement: controlling turnover, building employee satisfaction and managing change