Chubb makes key leadership announcements for North America business | Insurance Business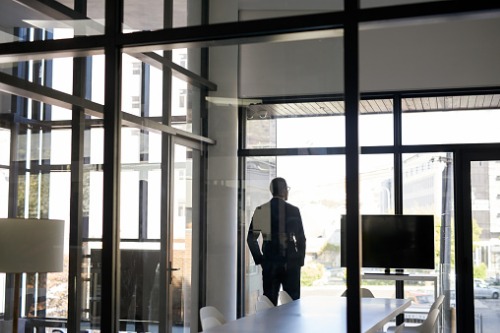 Chubb is shuffling several leadership positions in its North America division.
The company has named Jeffrey Updyke as Chubb Group vice-president, Chubb Small Business division president. In this new role, Updyke will have executive operating responsibility for Chubb's retail insurance business that serves small commercial clients in both the US and Canada. He will report to Chubb Group vice-chairman and Chubb North America Insurance president John Lupica.
Updyke joined Chubb in 1991, initially serving as an excess casualty underwriter. He most recently served as chief operating officer of Chubb North America Field Operations – a role he had held since 2016.
"Over the last several years, we have made significant investments to deliver an exceptional offering for small businesses and their agents, including the introduction of an award-winning digital platform called Chubb Marketplace," commented Lupica on Updyke's appointment, adding that Updyke's "proven leadership and depth of experience in underwriting," as well as his understanding of the needs of the company's distribution partners, would be a key advantage in his new role.
Succeeding Updyke as the newest chief operating officer of Chubb North America Field Operations is Robert Poliseno. As chief operating officer, Poliseno will oversee the delivery of Chubb's full portfolio of personal and commercial insurance products and services to agent and broker distribution partners, who are based in the company's 48 branch offices across North America. He will also oversee Chubb Insurance Solutions Agency, Producer Advisor Roundtables, and Agency Education services.
Poliseno previously served as the senior vice-president, regional executive officer for the Chubb Mid-Atlantic region – a role he had held since 2013. He joined Chubb in 2008 as a vice-president of professional risk.
In addition, Melissa Scheffler has been tapped to fill Poliseno's previous role of Chubb Mid-Atlantic regional executive officer. She will lead local delivery of the company's offerings through retail distribution partners throughout the states of Delaware, Maryland, Pennsylvania, Southern New Jersey, Washington D.C., Virginia and West Virginia.
Scheffler has held several leadership positions in both commercial and personal lines since joining Chubb in 1994. She was most recently the chief operating officer of Chubb Mid-Atlantic region; she had held that role since 2018.
Both Poliseno and Scheffler will report to Chubb Group president and Chubb North America Field Operations division president Chris Maleno.