Clyde & Co boosts Miami insurance law practice with new hires | Insurance Business America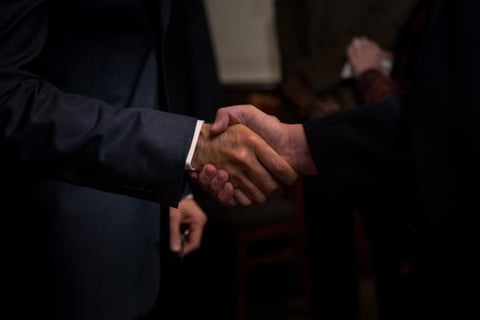 Clyde & Co has hired a local lawyer insurance team to reinforce its insurance practice in Miami.
The global law firm has hired Sina Bahadoran and Eric Hiller – both from Hinshaw & Culbertson LLP – as partners. The two will be joined by a team of 10 lawyers and other legal support staff, a release said. The new hires will bolster Clyde & Co's Miami insurance practice, which first opened in May 2016 following a merger with Thornton Davis Fein.
According to a company release, Bahadoran, Hiller, and their team represent insurers in high profile insurance coverage litigation matters across the US. Primarily, the team focuses on cases related to commercial general liability, errors and omissions, directors and officers, and employment practices liability policies. They also provide counsel for clients on things such as claims handling; corporate insurance transactions; insurance regulation issues; policy drafting; and product development.
"With these hires we are delivering on our global growth strategy of hiring the very best teams in the locations in which our clients need us," said Clyde & Co senior partner Simon Konsta. "This team is made up of leading insurance practitioners who will provide us with extra bench strength in our Miami office and further enhance our US practice."
"Sina, Eric and the team are well recognized in the industry for their insurance coverage skills," added Clyde & Co managing partner in Miami Barry Davis. "Sina is a proven team player who has built a very successful practice and will significantly strengthen our insurance coverage and litigation capabilities in Miami. The team's reputation, combined with Clyde & Co's national insurance practice and unrivalled global reach, provide significant potential for growth."
"We are very excited to be joining Clyde & Co, a firm which has brought renewed energy and focus to the insurance space," commented Bahadoran. "The opportunity we have to significantly grow and enhance our insurance practice is second to none and we look forward to playing our part in realizing the firm's ambitious growth plans in the United States."
Related stories:
Clyde & Co expands in the US, hires insurance and litigation partners
Clyde & Co offers information on Chubb-PICC deal