Cryptocurrency giant in alleged tie-up with global insurance broker Aon | Insurance Business America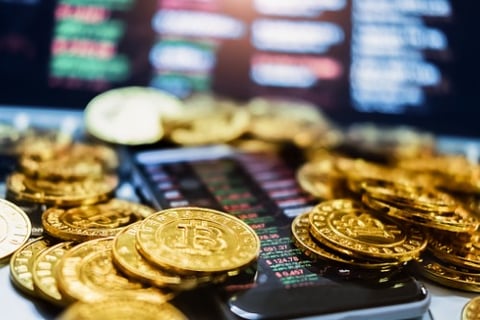 Cryptocurrency exchange Coinbase, which brokers crypto transactions in 190 countries worldwide, is allegedly in talks with global insurance brokerage Aon to set up its own regulated insurance company.
Rather than self-insuring – something that cryptocurrency exchanges have traditionally had to do because of a lack of insurance options – Coinbase has been exploring the possibility of establishing wholly-owned captive insurance subsidiaries with the help of Aon.
According to Coindesk, Coinbase and Aon see the captive insurance structure as a potential solution to the shortage of cryptocurrency insurance options in the marketplace and the extremely high price of the limited coverage options that are available.
While Coinbase has been more successful than most cryptocurrency exchanges in securing insurance, many of the exchanges on its platform self-insure by "setting aside a bunch of coins to cover losses in the event of a hack or disappearance of customer funds," the Coindesk report continues.
A Coinbase-owned crypto captive would be much more structured and secure than this. Funds would be segregated and held in a regulated and audited vehicle, which would enable Coinbase to muster more support from the reinsurance industry.
So far, neither Aon nor Coinbase have commented on the reports that they're working together to form a captive. If the news is confirmed, this would not be Aon's first foray into the crypto captive space.
The firm launched the industry's first crypto captive earlier this year for an unnamed client, which writes crime policies to protect against hacks of hot (online) wallets, as well as specie coverage for cryptocurrency kept offline in cold storage.