Flipping the script: How insurance leaders can make a difference in mental health | Insurance Business America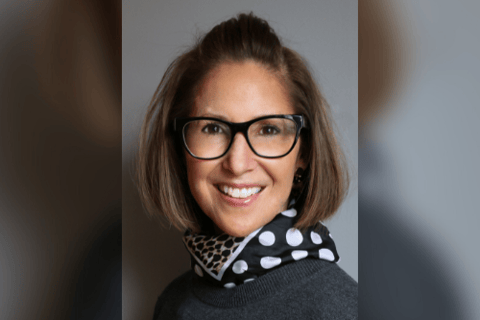 Teresa Logue started her insurance career right out of college with Allstate, and her 22 years there included roles in claims, operations, marketing, product development, IT and running a $550 million business unit. But as "intellectually challenging and fun" as these roles were, Logue said her true passion is people development.
Logue is perfecting her passion for people development as head of manager excellence for Zurich North America, where her singular focus is building great managers. She strives to answer questions such as 'what do great managers look like? How can we develop them? How do we build the right mindset, skills, and behaviors in all our leaders?'
Managers have a significant impact on employees' engagement, and great ones begin by truly caring about the individual and the whole person, Logue noted. It's not just about the work, but about understanding what makes each team member excited about their role and matching their interests with the business, versus starting with the needs of the business.
"It's a flipping of that script and putting the employee and human being first," Logue said. "I had the good fortune of working with leaders who were great at that and helped me understand what fires me up and how to use my passions to drive successful business outcomes."
Throughout the pandemic, the role of leaders became increasingly important as the elements of wellbeing - which Zurich refers to as the four pillars: physical, social, emotional, and financial - were at risk for many people. Zurich took the situation seriously and "put many different types of programs and resources into the hands of our employees so they felt well-supported from a wellbeing perspective," including launching Together We Care, where employees experiencing financial hardship could apply for funding to help them through.
Logue also rolled out additional capability building for managers to help them understand the important role they play and emphasize critical skills around being an empathetic leader, and hosted manager forums "to educate and share stories around different manager and employee situations that were very real and use those as ways to help all managers understand and live in those four pillars of our wellbeing framework."
When Logue was asked to speak at the upcoming Women in Insurance Chicago event, the topic of the panel — Strategies for a remote workforce: How insurance leaders can make a difference in mental health — struck a chord in Logue, given her deep connection and passion for others.
The panel will discuss best practices for creating a positive work environment, including how to leverage tools like Employee Resource Groups (ERGs). During the pandemic, Logue served as head of Zurich's largest ERG, the Women's Innovation Network comprised of 1,700 members across North America. One of the innovative approaches they leveraged was small groups, "Leagues," comprised of women from different areas and levels who spent eight weeks virtually discussing various topics of interest.
Logue said The Leagues became "an incredibly powerful way to support one another during a time it was truly needed" and there have been four seasons, with plans to continue throughout 2021 and beyond. Women at the company continue to sign up and an NPS of 96 is "a proud proof point for us in terms of how we're supporting women and their unique needs through the pandemic."
Whether you're looking at external or internal data, women continue to be underrepresented in the insurance industry, particularly at the mid-level and higher. To drive change in this regard, Logue lends her insight and experience both within the company through its various initiatives to support women, and in the broader sense through participation in events like Women in Insurance Chicago.
"We need to continue to make it an interesting industry, find ways to bring the new talent and build our talent pipelines with the new generations," she said.
Hear more from Teresa on building — and being — great leaders on August 31 at the Women in Insurance Chicago event.