How to get record sales numbers next year (and how to benefit from your competitor's slip-ups) | Insurance Business America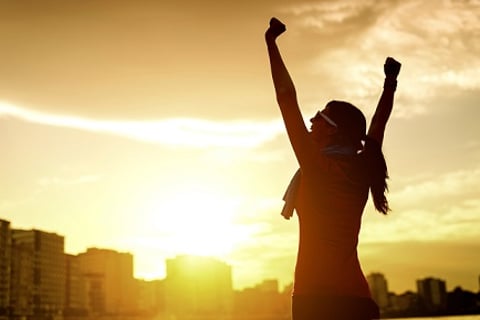 Last week David Estrada explained how to plan your insurance sales efforts for 2017 – this week he explains how to set goals – and how you should be closely watching the competition.
There are many ways to approach the year ahead. A qualitative approach tends to resonate highly with industry veterans. Those who have achieved a degree of proficiency in their activity levels, sales processes, metrics, and ability to generate appointments tend to structure their year (and their planning process), around achievements, accolades, and recognition. They might set the goal to be the number-one salesman at their firm or in the top 10% of producers within their firm. Or their goal might be to publish a white paper or be cited in an article in a newspaper. Developing a sales plan in harmony with these kinds of achievements is perfectly legitimate and popular among industry veterans and large book producers.
An initiative-driven approach is another common way to look at the issue. This approach focuses on the specific actions needed to obtain that first formal discovery meeting. This kind of sales planning looks at adding activities that can help lead to that first formal appointment. Do you want to launch a webinar series next year? Do you want to do podcasts? Do you want to hold seminars or workshops? Do you want to do a brown bag lunch so clients and prospects can learn about new insurance trends that may benefit them?
Focusing on key business drivers is another approach to sales planning. Those drivers could be new verticals, new territories, new programs, new capabilities, or new services. If an organization has launched a new program and wants it to scale, often they will select producers within the firm that they feel are able to drive it and gain traction at the strategic level for a given initiative. Obtaining a business driver initiative on your agenda for an upcoming year is actually a big compliment to a producer because the firm feels that you're able to drive it successfully, and they're putting that in your hands to do so.
Regardless of how you do your planning, I'd encourage you to run your plans by a colleague, partner, or advisor to gain input and suggestions. We all tend to go on wild goose chases from time to time. Or we want to be creative and pursue an aggressive initiative. Run your ideas by your colleagues to see if you're on track. Whether or not you follow their advice is predicated on your own judgement, but I think soliciting their opinion, so that you can obtain different perspectives on what you're doing and what you intend to do in the upcoming year, is valuable regardless.
Considerations as You Look Ahead—The Market, Your Clients, and the Competition
Your annual sales planning process is a good time to look at competitor websites, and join the company pages they've set up on various business networking sites. Why? Because throughout the year, you'll obtain information on whether they've had layoffs, they're adding new people, they're starting a new division or expanding into new territory. All of this information can be handy in terms of your ability to re-engage prospects that might have those brokers or exploit a material agent of change that has occurred in the relationship between the incumbent and their client which could lead to new business for you.
Using technology, specifically auto-notifications and alerts available on many search engines and various professional networking sites to monitor your top clients and your top competitors is invaluable to the new business developer. Setting these auto-notifications up each year during your annual sales planning process takes just minutes, and will help you stay abreast of everything you need to know as you are hustling for new business during the course of the year and are busy juggling lots of activities and projects. This will allow valuable information that could lead to you generating a new client to chase you automatically – instead of you having to chase it!
Annual sales planning is an ideal time to reflect on your notion of an ideal client. Throughout our careers, the definition of an ideal client should change – not remain static! When we start out, we have that anything and everything methodology of writing business through our relationships, no matter what industry they're in. As our book grows, and we get more into writing mid-market businesses or large cases, or start to establish different verticals and specialties, our definition of an ideal client should evolve commensurate with that desired business. The point is that to grow an insurance practice sustainably over time requires us to write progressively larger pieces of business while we continue to shuffle off the smaller elements of our book. Therefore, we need to continually adjust the definition of an ideal client upwards if the average size account in our book of business is going to increase over time.
This is the perfect time of year to write a narrative of challenges you faced in the previous year as part of your planning process. What happened? What were the issues? You also want to identify any training or resources required in your plan for leadership to see and support. Don't ever stop sharpening the saw. By continuing to develop yourself as a professional, you will be able to achieve greater and greater outcomes for your practice.
Conclusion
Sales planning isn't about seeing into the future - it's about making your future happen. You cannot possibly reach your destination without knowing exactly where you are, where you want to go, and then charting a 'best guess' course to get there. Developing a plan does not mean you'll never get off track or you won't have the flexibility to make adjustments as you proceed with your practice next year. What it does mean is that you'll be able to recognize when you're off track and make the necessary course corrections so that you can achieve the desired outcomes you have for growing your practice and making more money.
David E Estrada is the founder and managing director of
Rain Maker Advisory
.
Related stories:
A better way to plan your annual sales – and why you should get rid of some clients