Hyperion Insurance Group reveals year-end financial results | Insurance Business America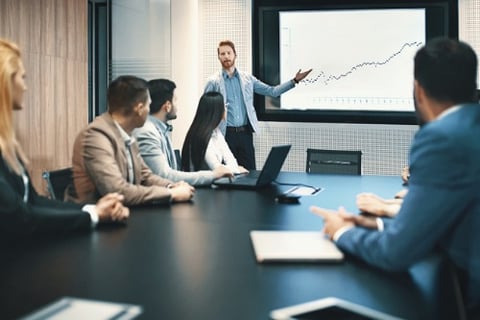 Hyperion Insurance Group, the name behind DUAL, Howden and RKH, has developed from a three-person start-up to an international group over the last 25 years with a compound annual growth rate of 35%. In results issued earlier, the firm highlighted that this growth is showing no signs of slowing down through 2019.
Hyperion has consistently been among the fastest growing of its peers with market-leading organic growth, noted CEO David Howden - growth which was ahead of the market again in 2019 at 11%.
Speaking on this achievement, Howden said: "I am proud that this has always been a place for entrepreneurial talent who want to grow careers and build businesses. We continue to attract the very best."
On a bank reported basis, including 12 months pro forma effect of acquisitions, Hyperion closed its financial year with strong performances across all business units, breaking the £725 million (around US$941 million) revenue barrier, which is an increase of 17%. The group has an adjusted consolidated EBITDA of £211 million (around $273.9 million), which is an increase of 16%, and now has over 5,000 employees in 38 territories, handling US$7 billion of premium on behalf of its clients.
Hyperion's international broking business, which will be operating as Howden from October 01, 2020, continued its rapid expansion through investments across a number of jurisdictions in the last financial year, including Belgium, Colombia, France, Malaysia, Norway, Tanzania, Thailand, Spain and the UK, and strengthened its presence in each market.
DUAL, Hyperion's underwriting business is currently the largest international MGA, writing over US$1 billion GWP from 36 offices across 16 countries. The MGA provides its carriers with access to speciality market cover through over 6,500 broker partners and on behalf of more than 60 carriers globally.
Commenting on the results issued today, Howden said: "Staying true to our founding principles and joining with culturally-aligned people and businesses has allowed us to deliver results for our clients in the long term. And we are only just getting started."