IIA of IL announces new president | Insurance Business America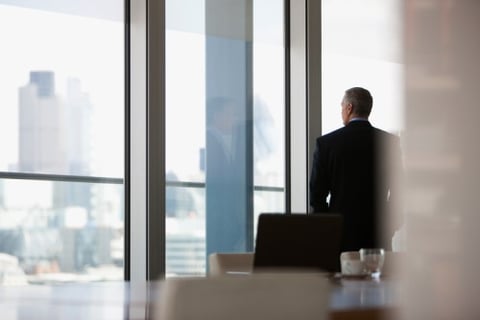 The Independent Insurance Agents of Illinois (IIA of IL) has announced the election of a new president. The association also honored several award recipients at its annual convention, held Oct. 5-7 in Springfield, Ill.
Jay Peterson of Peterson Insurance Services in Clinton, Ill., has been elected president of the IIA of IL. His term will run through Sept. 30, 2022.
As president, Peterson will serve as a member of the six-person executive committee of the IIA of IL board of directors. He will be responsible for the general leadership functions of the association and will act as an official delegate for the organization at state and national functions.
Peterson is president of family-owned Peterson Insurance Services, and became sole owner in 2000. The agency has 14 employees and four locations in central Illinois. He is a founding partner of Central Illinois Agents Group and is a past president of the Farm Agents Council. He is a lifetime member and past president of the Pekin Life Insurance Companies Inner Circle Club. Peterson Insurance Services was named Pekin's Illinois Agency of the Year in 2014.
Since 2015, Peterson has served the IIA of IL in various capacities, including regional director, vice president, and president-elect.
"On behalf of the IIA of IL board of directors and staff, we are excited for Jay Peterson's year of presidency," said Phil Lackman, CEO of the IIA of IL. "Jay has set meaningful goals, including continuing the focus on diversity and inclusion, emphasizing the importance of donating to political action committees, both state and federal, and finding new ways to perpetuate the industry with new, young talent. We look forward to Jay's leadership and guidance during these times of change. We are confident he will lead with integrity, perseverance, empathy and positivity."
Read next: Atkins elected as national director of Big I Kentucky
The organization also handed out several awards. Bailey Family Insurance and James Unland & Co. each received the IIA of IL Agency of the Year award; Daniel McNeely was named Agent of the Year, and Tyler Sandrock was named Young Agent of the Year.
The Agency of the Year award is presented to IIA of IL member agencies that exemplify leadership and innovation within the industry.
Bailey Family Insurance is based in Springfield. Owners Mark and Christine Bailey transitioned from captive to independent four years ago, utilizing IIA of IL knowledge and resources to start the new agency.
"The agency focuses on a welcoming culture for customers by conducting a complete review of their insurance and providing various tools and technology to stay in touch," the IIA of IL said. "The agency's emphasis on technology and communication systems enables the team to quickly and easily complete tasks from wherever they are and focus on sales and services."
James Unland & Co. has locations in Pekin, East Peoria, Morton, Metamora and Macomb, Ill. It has grown from three employees to 40 in its 80-year existence.
"The agency has invested in technology solutions to allow some team members to access customer and prospect data and video-conferencing tools from a workstation, laptop or smartphone to provide better access for clients," the association said. "The technology and ease of communication have provided efficiencies that benefit both employees and clients. James Unland & Co. shined through the pandemic when they had the tools that allowed team members to meet with clients to ensure continued services virtually."
The agency also developed a summer internship program for producers to allow college students to gain experience in the insurance sales and support environment, the IIA of IL said.
McNeely, recipient of the Agent of the Year award, is an agent of Diamond Bros. Insurance in Taylorville and Mt. Zion, Ill. The Agent of the Year award honors the outstanding performance and achievement of an individual retail agent.
McNeely has been in the insurance industry for more than 16 years and has achieved significant growth in personal lines. He has the largest personal lines book at Diamond Bros. Insurance. McNeely has also had success with commercial lines retention and cross-selling products. He also improved efficiency and customer service at the agency by implementing a new agency management system, customer service centers, and additional technology. When his community was faced with a natural disaster, he assisted clients with more than $11 million in claims.
Sandrock, recipient of the Young Agent of the Year award, is an agent with Cornerstone Agency in Tampico, Ill. The award is given to a young agent for demonstrating exceptional service to the industry, professional trade associations, and the community.
Sandrock is a second-generation member of a family-owned agency. He began his career in insurance nine years ago. He is a member of the Illinois Young Agents Committee and the Technology Committee. He has attended the Big "I" Legislative Conference in Washington, D.C., and has attended several Big "I" Young Agent Leadership conferences.
Sandrock always assists with any philanthropic events and fundraisers the IIA of IL mounts. He co-hosts an annual golf outing to benefit St. Jude Children's Research Hospital.