Big "I" appoints new leaders | Insurance Business America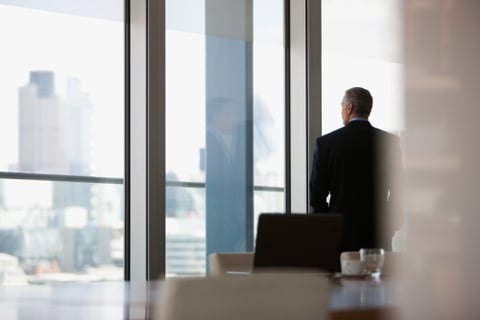 The Independent Insurance Agents and Brokers of America (the Big "I") has named Bob Fee as chairman of the group.
Fee was appointed to serve the role of the group's chair for the 2021-22 period during the recent Big "I" Fall Leadership Conference in Kansas City, Missouri. He succeeds previous chair Jon Jensen, of Correll Insurance in Spartanburg, SC. Jensen will remain on the Big "I" executive committee for an additional year as immediate past chair.
Fee has held numerous positions at both state and national level for the Big "I". At the state association level, he served on the Kansas Association of Insurance Agents (KAIA) board of directors and as the Kansas director on the national association board. He has also held positions on a number of KAIA committees, such as the Government Affairs Committee, and was the president of KAIA from 2007 to 2008. At national level, Fee served on the Government Affairs Committee and the Trusted Choice board of directors, which includes a term as the Trusted Choice board chairman. He is a recipient of the Big "I" Chairman's Citation in 2011.
"Bob's longtime dedication to the association, along with his commitment to honoring our industry's roots while forging ahead toward future growth, will serve Big 'I' members well," said Big "I" president and CEO Bob Rusbuldt. "We are fortunate to have him at the helm as the independent agency channel continues to face the impacts of the coronavirus pandemic."
According to Fee, a hallmark of his chairmanship will be enabling the association to be "nimble."
"Independent agencies have gone above and beyond the past year and a half in serving their communities through tough times, and that same resilience will carry us through the rapid-fire changes our industry is undergoing," said Fee. "During my term, we'll focus on moving forward and remaining responsive to both challenges and opportunities."
In addition to Fee's appointment, the Big "I" has also named John Costello of USI Insurance Services in Rochester, NY as chairman-elect. The association also tapped Michael McBride of Mason-McBride Inc. in Troy, MI as vice chair.